4th of July Inspired Earrings You Can Wear All Summer Long
June 21st, 2021
Summer is upon us and the 4th of July is the beginning of family barbecues, fireworks, and a ton of exciting outdoor activities. This year let the sun shine down on you, highlighting your festive red, white and blue ensemble. While some prefer a classic stars and stripes look, others may enjoy something subtle. Whether you are looking to go all out or just add a holiday flair with a pair of 4th of July earrings, we have you covered.
A Timeless Classic
A fiery classic, the color red is the perfect pop of color you need. A pair of red gemstone earrings will be the cherry on top of any 4th of July outfit. Red is a timeless color, unlikely to go out of style anytime soon. So, add this stunning pair to your collection and reap the benefits all season long.
Dive into the original creations here at Aucoin Hart with a pair of red gemstone huggies from our in-house collection. Alternating rubies and glittering diamonds form the base of the huggie design. The red and white stripes make this pair a 4th of July staple, yet the chic high-quality piece can be easily dressed up for future events.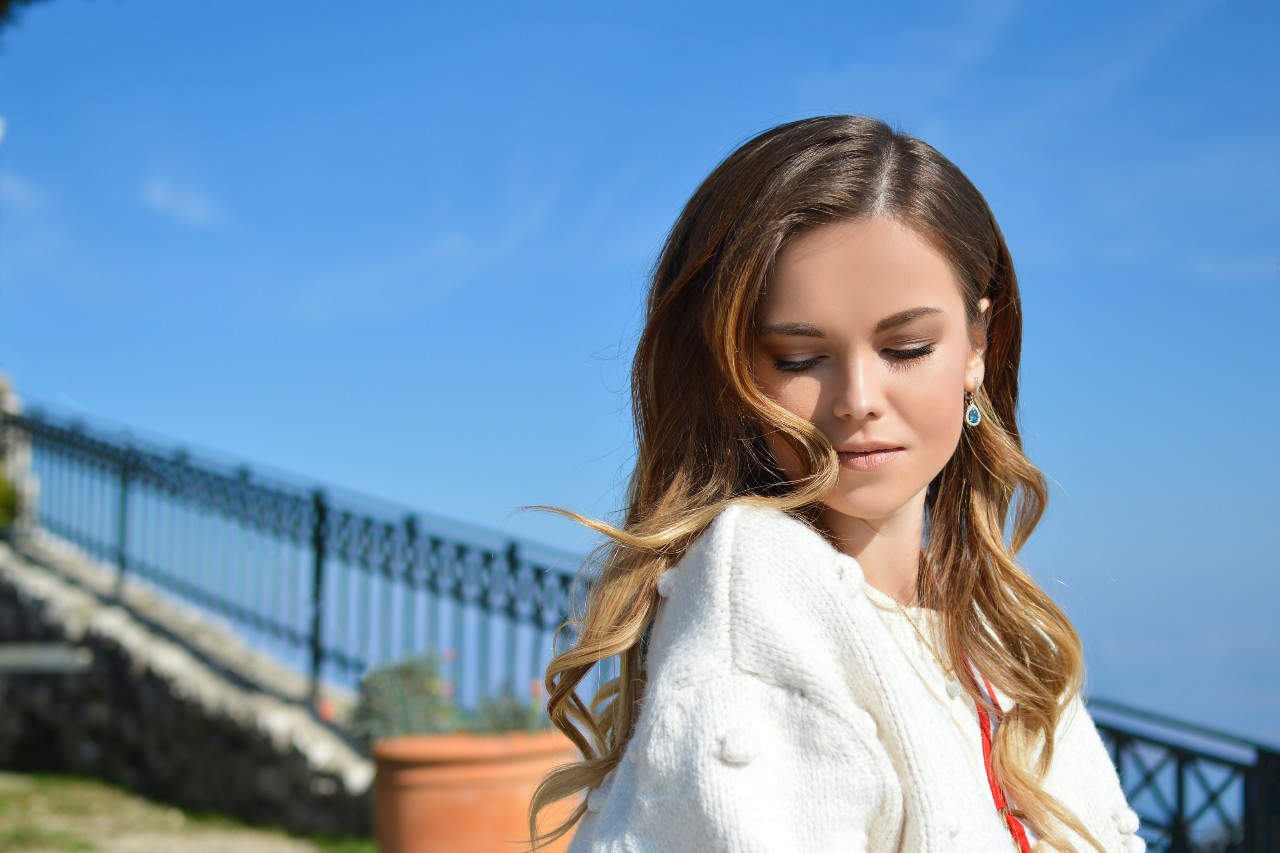 Making Waves
The color of the ocean and the sky, blue gemstones are an enticing call to summer. Inspired by the serenity and a sense of calmness, deep blue gems coordinate effortlessly with a laid-back and relaxed style. Paired with a modest look or worn to accent lavish attire, you cannot go wrong with a blue gemstone earring.
Delicately crafted from 18K yellow gold, these tasteful gemstone studs by Marco Bicego are a stunning choice. The perfect shade of blue is created by reflective blue topaz stones. With push backs, these glamorous earrings are sure to stay put all summer long.
A Sophisticated Twist
Pearl earrings are a timeless piece in everyone's jewelry collection. However, this summer we're loving the twists designers have come up with to bring new life to this classic look. A fun and stylish addition to your 4th of July ensemble, the bright white sheen from a glistening pearl looks irresistible on sunkissed skin.
For the sophisticated trendsetter, a pair of Mikimoto floating pearl earrings will tie together any ensemble. While crafted from 18K yellow gold, the Akoya pearls are the main attraction of this piece. The fun geometric design is bound to turn heads as if the pearls are orbiting around your summer aura.
Fireworks Galore
Starburst earrings are an easy way to play up the stars and stripes theme without being tacky. Extremely fashionable, we do not see this look going out of style any time soon. Complement a bold colorful outfit with this fun-loving 4th of July element or make them the focal point of a simple look.
Sophisticated and glamorous, these starburst earrings from Penny Preville are anything but childlike. Available in 18K white, yellow, and rose gold, this striking starburst silhouette is reminiscent of exploding 4th of July fireworks. Without being overly on-theme, starburst earrings can continue to be worn past the holiday season.
Discover 4th of July Earrings at Aucoin Hart Jewelers
This 4th of July, elevate your look with a stunning pair of earrings you can continue to wear all summer. Shop the styles mentioned above and more at Aucoin Hart Jewelers in Metairie, Louisiana. A purveyor of only the finest selection of jewelry pieces for three generations, you can shop our collection with confidence.