Celebrate July Birthdays with Ruby Jewelry
June 5th, 2022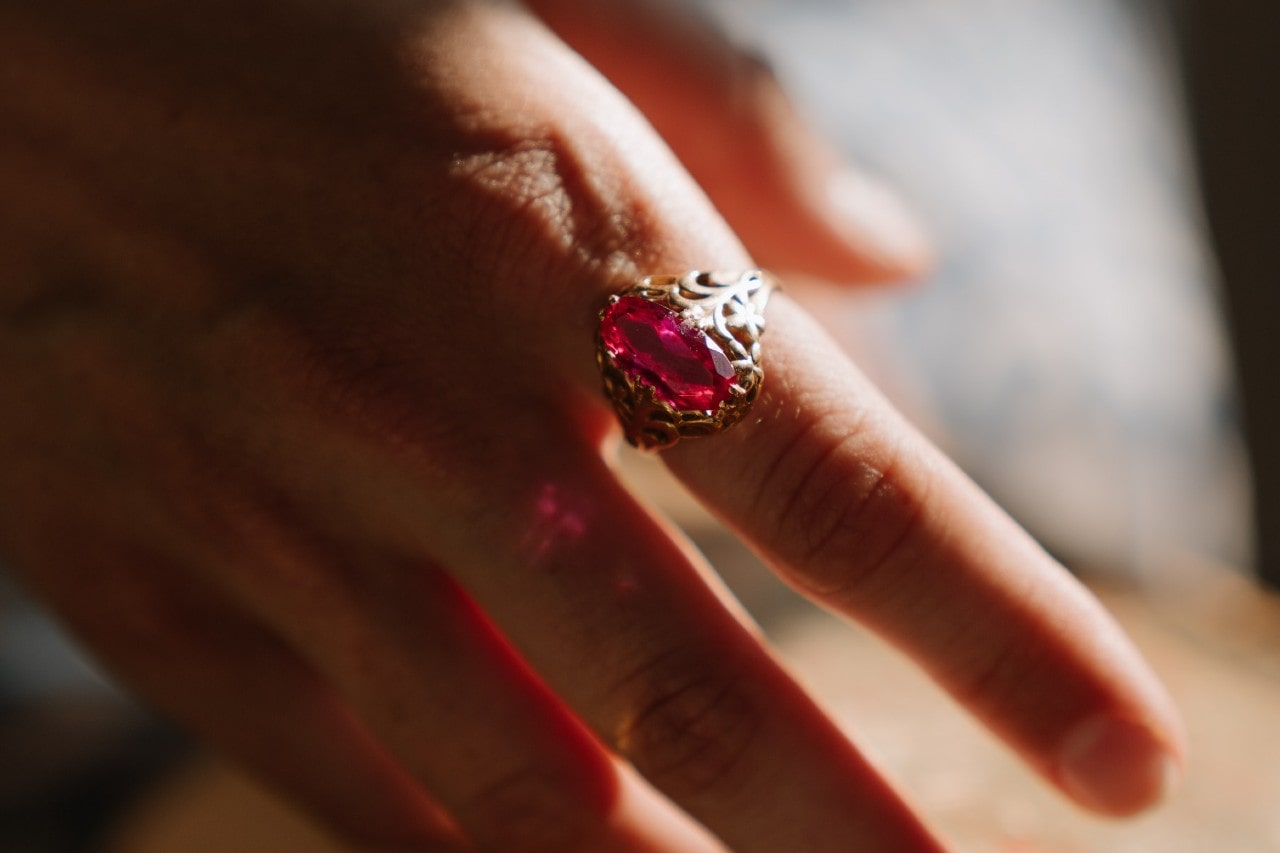 Celebrate the dog days of summer with gorgeous ruby jewelry with a warm, radiant glow. Rubies are generally thought to symbolize love, passion, and success. Let your loved ones and friends know you think the world of them with a lovely ruby jewelry piece for their July birthday. Our selection of rubies at Aucoin Hart Jewelers will ensure you find a piece for every type of aesthetic. We picked out a few of our favorite pieces of ruby jewelry that will be wonderful this summer.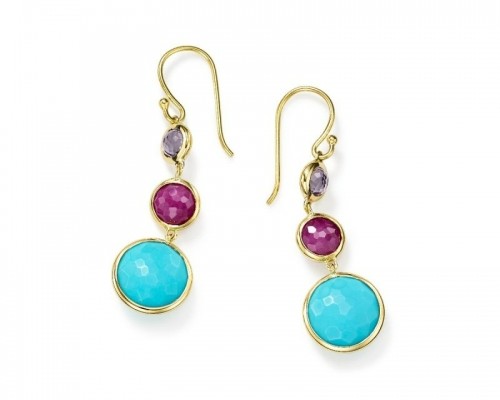 Ruby Earrings
Warmer weather means more opportunities to wear your hair swept up and for beautiful earrings that garner plenty of attention. This summer, vibrant ruby earrings will make a splash with their warm, inviting facets.
Bright tones are perfect for July, and these gemstone dangle earrings by Ippolita have rubies, turquoise, and amethyst jewels bezel set into yellow gold for a beautiful effect. The pinkish hue of the red gems stands out against the cool-colored stones. These ruby earrings are perfect for someone who enjoys standing out from the crowd.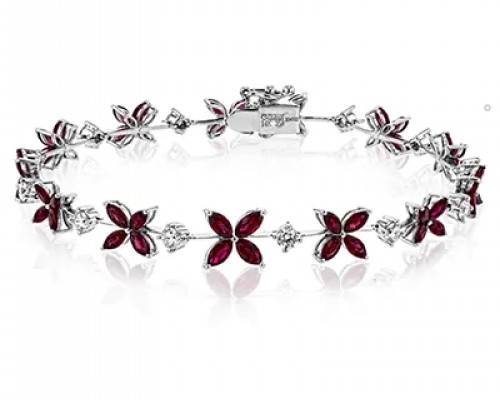 Ruby Bracelet
Diamond tennis bracelets are always a phenomenal gift idea, but add a personal touch like your birthstone to the design, and it becomes even more sentimental.
Give someone in your life this fabulous ruby and diamond bracelet by Simon G. for a birthday gift they are sure never to forget. Great to wear with an elegant dress or a t-shirt and shorts combination, a ruby bracelet is a beautiful reminder of their birthday and the person who gave them such an exquisite present.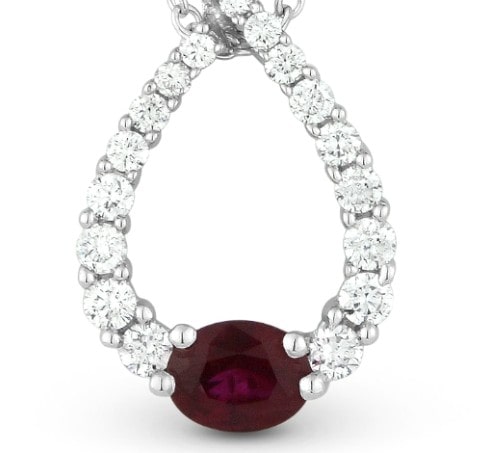 Ruby Necklace
Pendants can be showstopping or subtle additions to any outfit, allowing you to express your unique style while adding exciting details. Your birthstone represents a part of you and shows a side of you that may not have been known without indicators.
Our incredible in-house Aucoin Hart designers created this ruby and diamond pendant out of white gold to satisfy the romantic and modern at heart. An oval ruby held in a loop of sparkling round cut diamonds with delicate milgrain details is a brilliant way to showcase your love for the person while adding a special touch to their gift.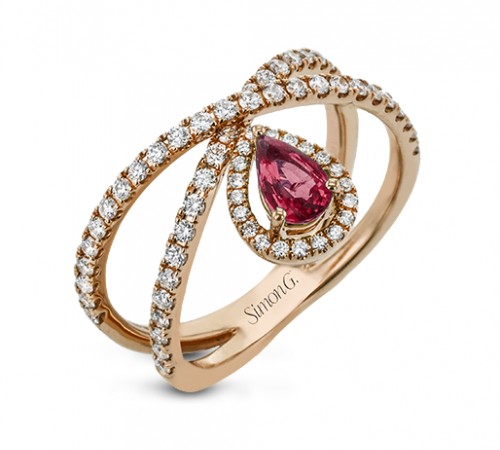 Ruby Fashion Ring
Fashion rings are an incredible way to spice up an outfit or express yourself. Proudly display your birthstone with a gorgeous ruby and rose gold ring by Simon G. The pear shaped ruby in its contemporary setting above the entwined bands gives the stone a weightless appearance.
The halo of accent diamonds set in rose gold is a glamorous addition to this design. Wear this fashion ring like a crown on your finger and remember the wonderful person who gave you this meaningful gift. Enjoy the whole month of July for your birthday, and then wear your gifts from the month to reminiscence.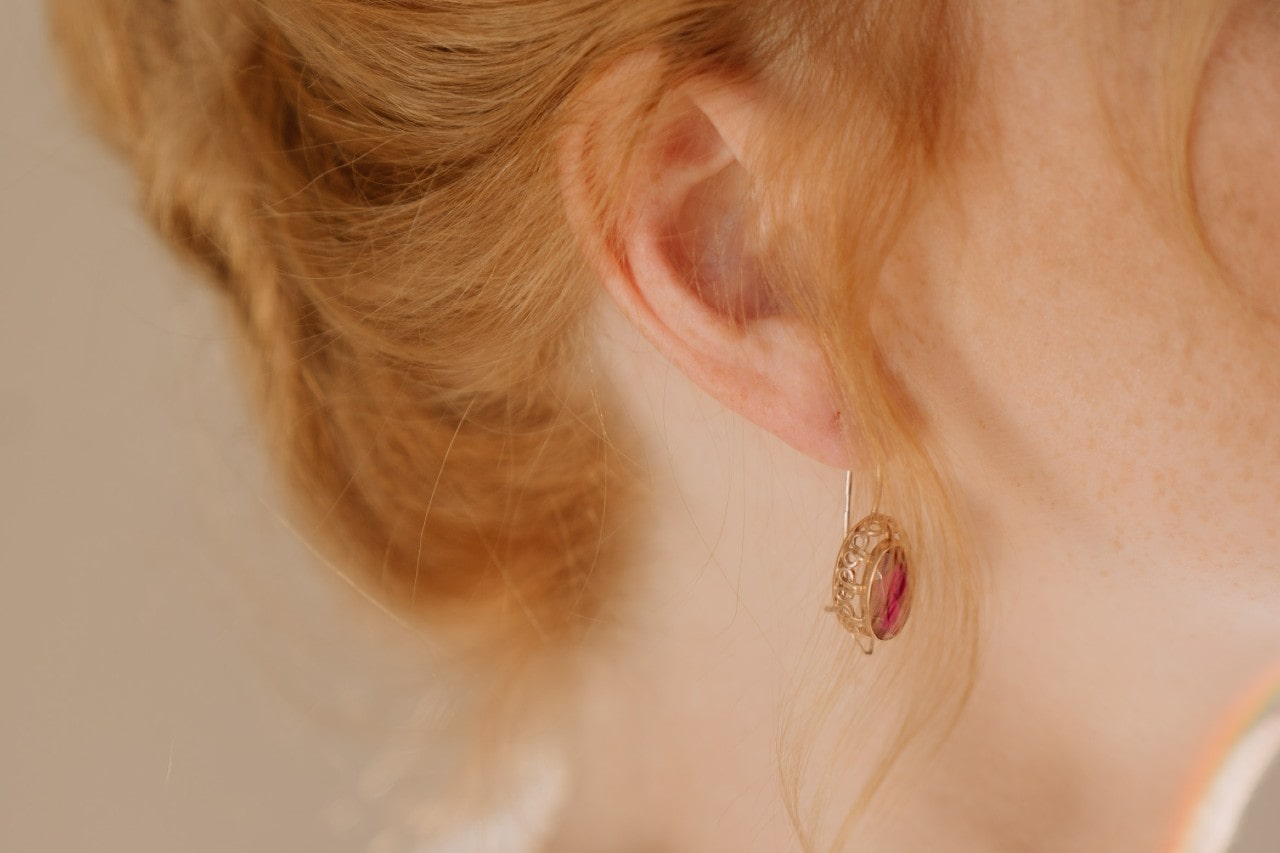 Shop Ruby Fashion Jewelry at Aucoin Hart Jewelers
We know that you will find an excellent ruby birthday present in our Aucoin Hart Jewelers showroom. With one of the largest jewelry retail stores in Louisiana and an exceptional team of professionals, we will happily help you look through our selection.
Show those born in July that you truly care with an incredible piece of ruby jewelry by one of the sought-after designers we house in our showroom. Visit our Metairie jewelry store for a fantastic experience every time, or contact us to let us know how we can assist you in your shopping journey.