Elevate Diamond Studs With a Twist
June 20th, 2022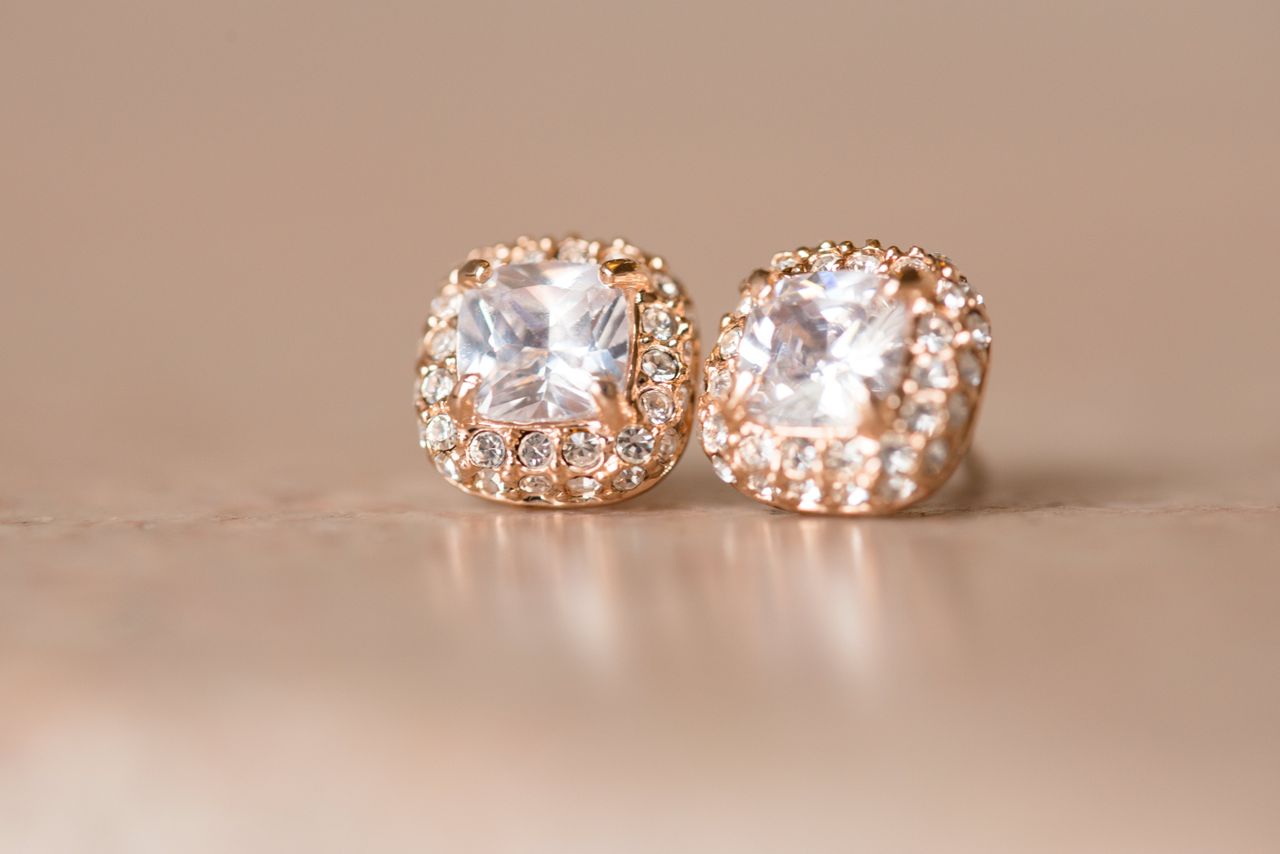 Stud earrings are a true classic. With their minimalist silhouette and effortless style, no wardrobe can be complete without a pair. Diamond studs are the most iconic, featuring bold and brilliant diamonds. In this setting, they add fire and flash to one's profile while framing the face. For individuals looking for unique ways to express their personality with diamonds studs, there are plenty of ways to elevate an outfit with an unconventional and innovative design. Our team has chosen a few diamond stud earrings in our Aucoin Hart Jewelers showroom that have their own special twist to add to your style.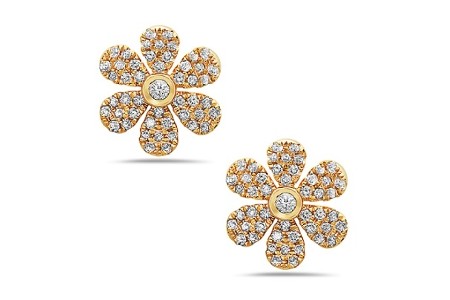 Natural, Floral, Botanical
There is nothing more beautiful than nature, so why not incorporate its imagery into your outfit? While studs may offer minimal surface area, there is plenty of room for designers to incorporate thrilling and elegant nature-inspired designs. These pieces complement any outfit with their unique and distinct style and sophistication. Whether they feature an ornate, vine-like form or abstract flower details, there are many ways to showcase natural beauty.
A pair of these floral 14k yellow gold and diamond studs feature an eye-catching, ornate flower made of spectacular warm gold. For a dazzling effect, small diamonds are imbued in the petals. They're an excellent choice for anyone wanting to elevate their outfit.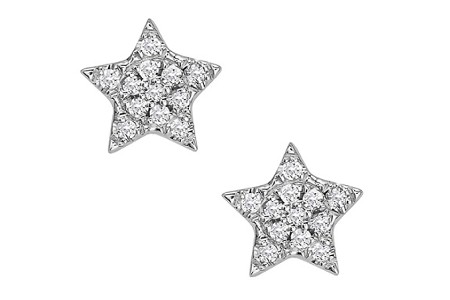 Shapes, Images, Expression
Playful but expressive, motif jewelry is the perfect way to make an ensemble more personal and distinct. Heart shapes, for example, always remind us of love and romance. Wearing a heart symbol wrought in precious metal imbued with diamonds implies the wearer values love above all else.
These diamond star studs are an extraordinary way to express love for the cosmos. They shine bright with gleaming diamonds and 14k white gold. Many will greatly appreciate these enchanting pieces.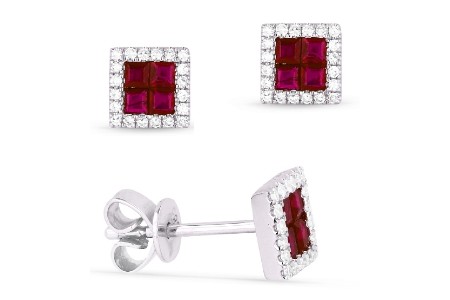 Gemstones, Color, Drama
One reason why diamonds are so beloved is their unparalleled ability to accentuate. They instantly exude light and brilliance, making them perfect when worn with other jewels. While most diamond studs only exhibit diamonds, some pair them with colorful gemstones like rubies and emeralds. This combination produces a truly spectacular display of light and color, perfect for anyone who wants a unique set of studs. For an especially personal look or gift, incorporate a birthstone.
Our ruby and diamond stud earrings showcase a square halo of dazzling diamonds centered around four fiery rubies. Passionate and eccentric, it is an exquisite way to enliven any outfit with rich reds and plenty of shimmer. This pair would make an incredible gift for someone born in July, as rubies are their birthstone.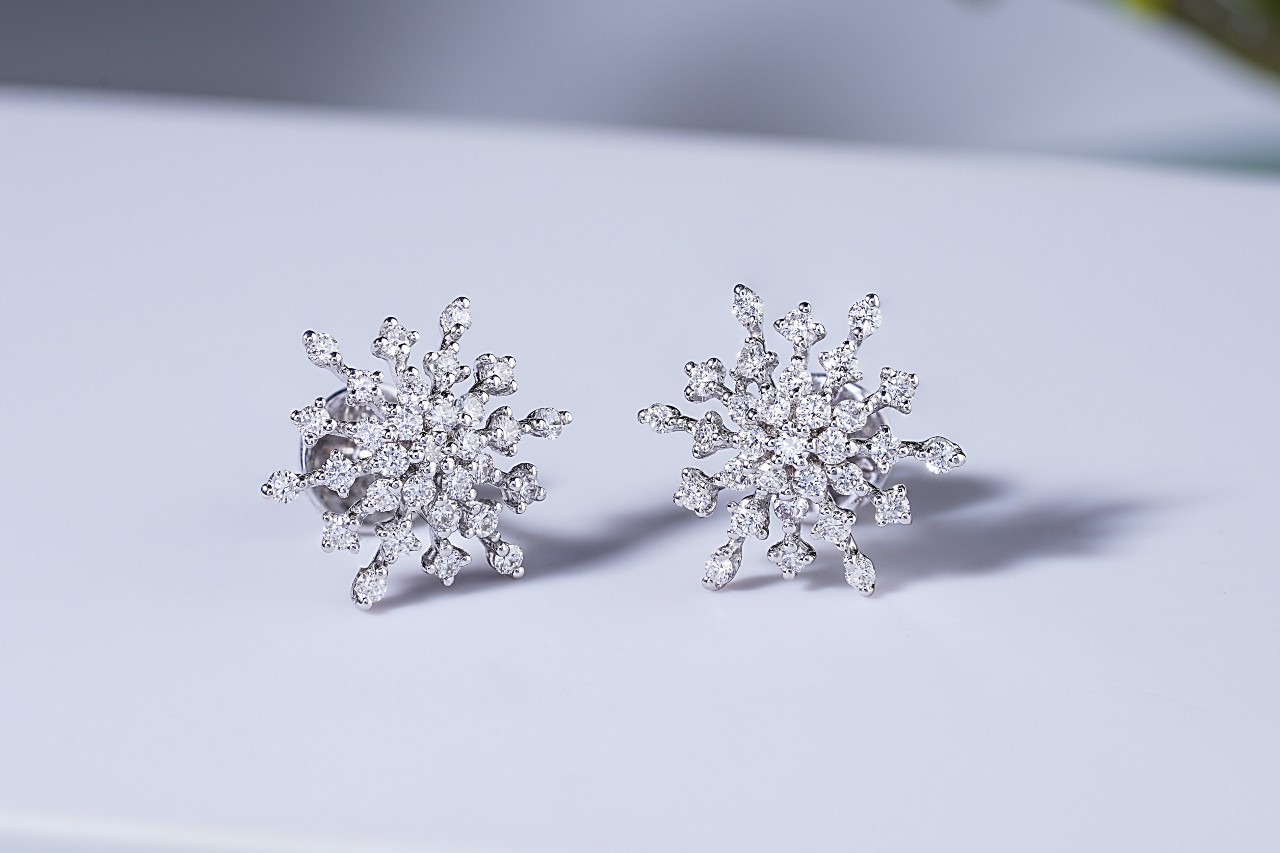 Get Stylish With Diamond Studs From Aucoin Hart Jewelers
At Aucoin Hart Jewelers, we guarantee a shopping experience better than any other. We make sure that we stock all of today's finest and most luxurious brands available. From show-stopping bridal jewelry to eccentric diamond studs, we are proud to offer each and every one of our customers a slice of luxury. Our Metairie jewelry store is staffed by only the best and brightest in the Greater New Orleans area, so as to better serve you and your family. Call us at (504) 834-9999 for more information about our products and services.