Engagement Ring Shopping Budget: Demystified
June 8th, 2021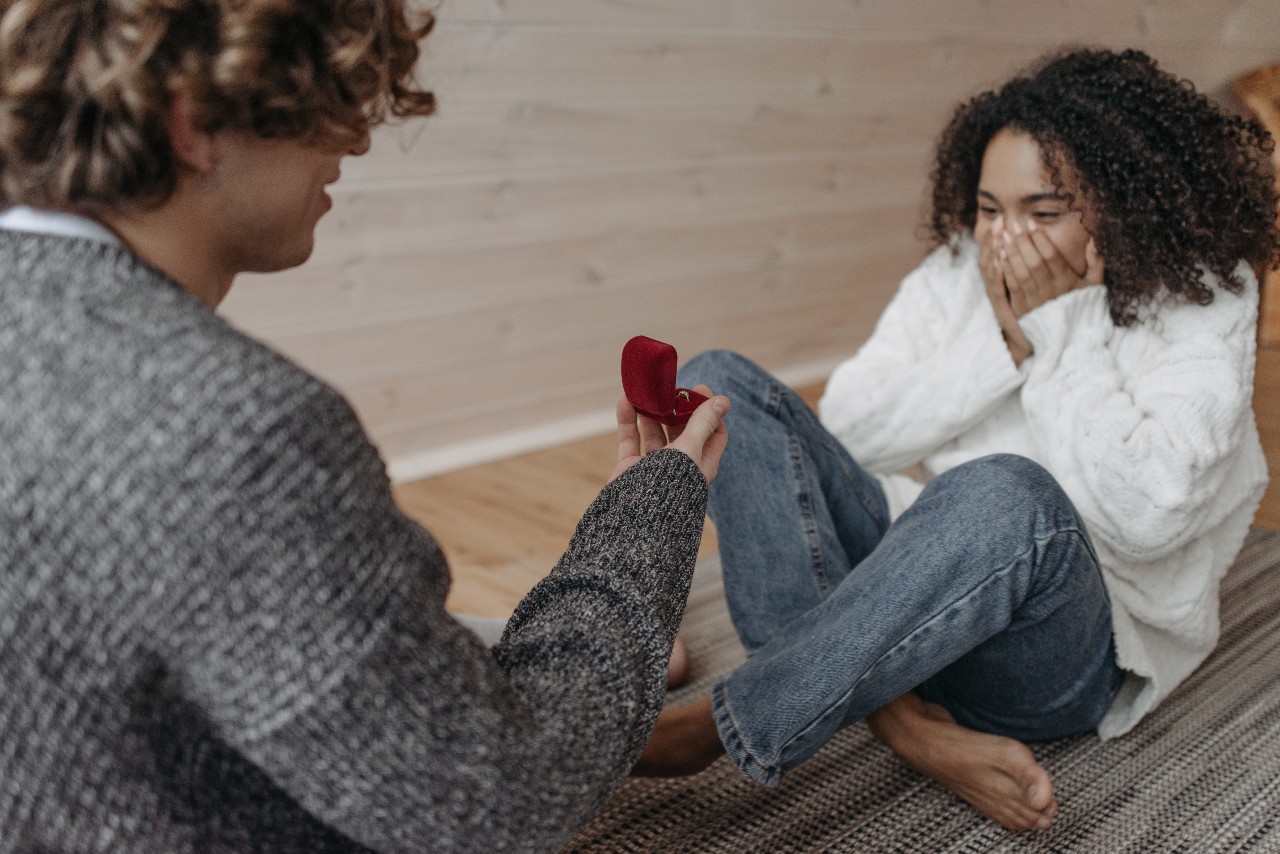 Engagement ring shopping is full of excitement, but it can be easy to get caught up in the thrill or get lost in all the options. How do you pick the right diamond and band for your engagement ring'
Diamonds come in a myriad of cuts, colors, clarities, carat weights and prices. The best way forward is to ask questions, consider your budget and consider the jewelry style of the bride-to-be. Learn about budget, bands, and diamonds in our guide to engagement ring shopping.
Gorgeous Engagement Rings For Every Budget
Before seriously shopping for engagement rings, the first thing you should do is create a budget. The Knot has found the average cost of an engagement ring is currently $5,500, but many happily shop far below and far above that price point. To help guide your budget, you should know that the center stone and engagement ring band are nearly always sold separately.
Engagement ring shoppers typically trend in one of two directions: toward a lavish setting or a sizable center diamond. You can get more glitter and ornate design when you focus your budget on the band, a good option for small to medium sized budgets. Focus your budget on the center stone if the cut, color, clarity, and carat weight is more important to you.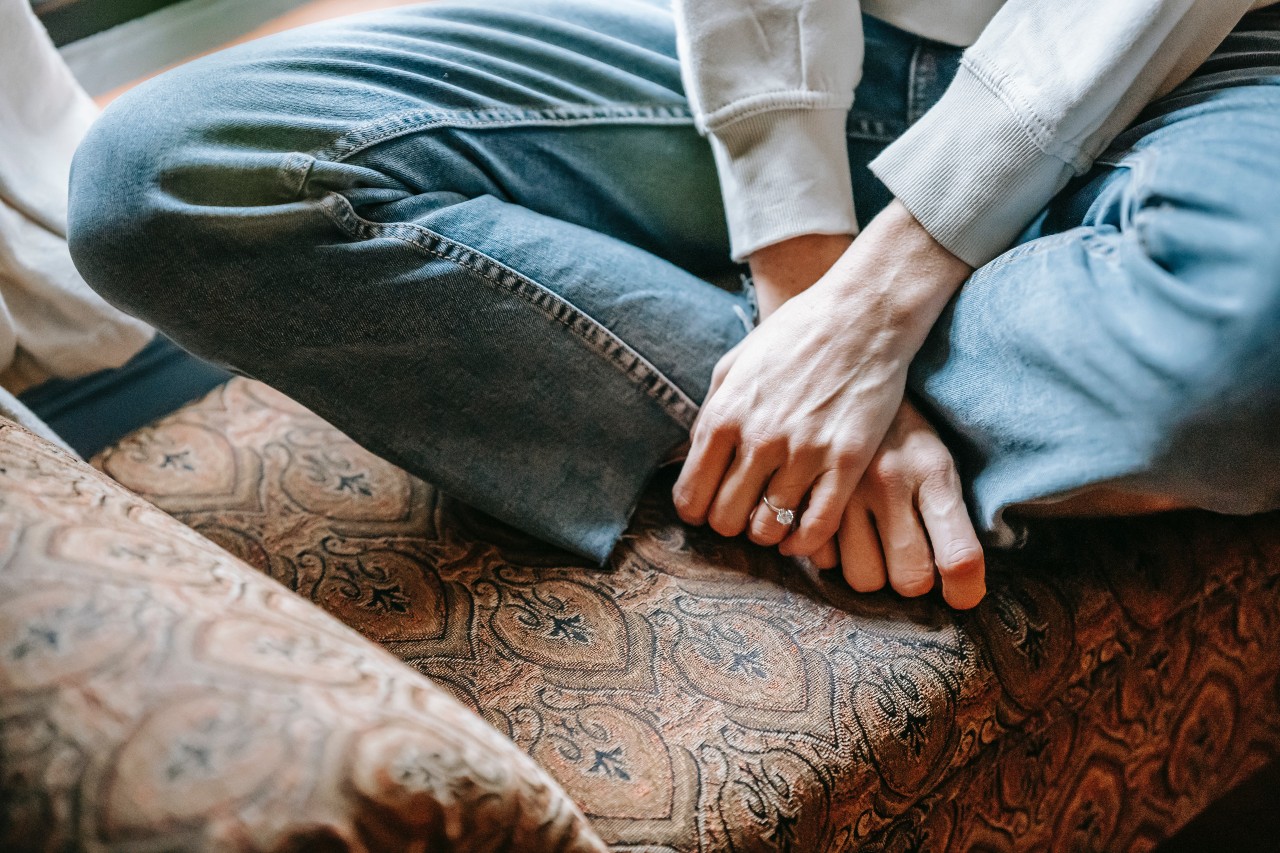 Competitively Priced
For a beautiful, affordable diamond and band combination, consider a solitaire engagement ring. This style is timeless and enchanting. It also allows you to put the majority of your engagement ring budget towards the diamond center stone!
It's all in the cut. You can save money by choosing a less common diamond cut, like the princess cut or oval cut. These cuts appear larger and provide the same sparkle as a round cut diamond, but without the round cut price tag.
Moderately Priced
For a middle of the road budget, your range of options widen! You'll find intricate metalwork and colorful gemstone accents in this price range. When you shop engagement rings strategically, you can get an engagement ring adorned with diamonds for as little as $2,500.
Browse intricate metalwork designs to elevate the beauty of your band. Explore bands with milgrain accents for a refined look. For a distinctly romantic mode, peruse bands with a floral motif.
Play with appearance for a luxe yet reasonably priced look. Consider vibrant side stones for a pop of color. Thin engagement ring bands will reduce the overall price. Get a heavenly look with a halo engagement ring that makes the center stone appear larger.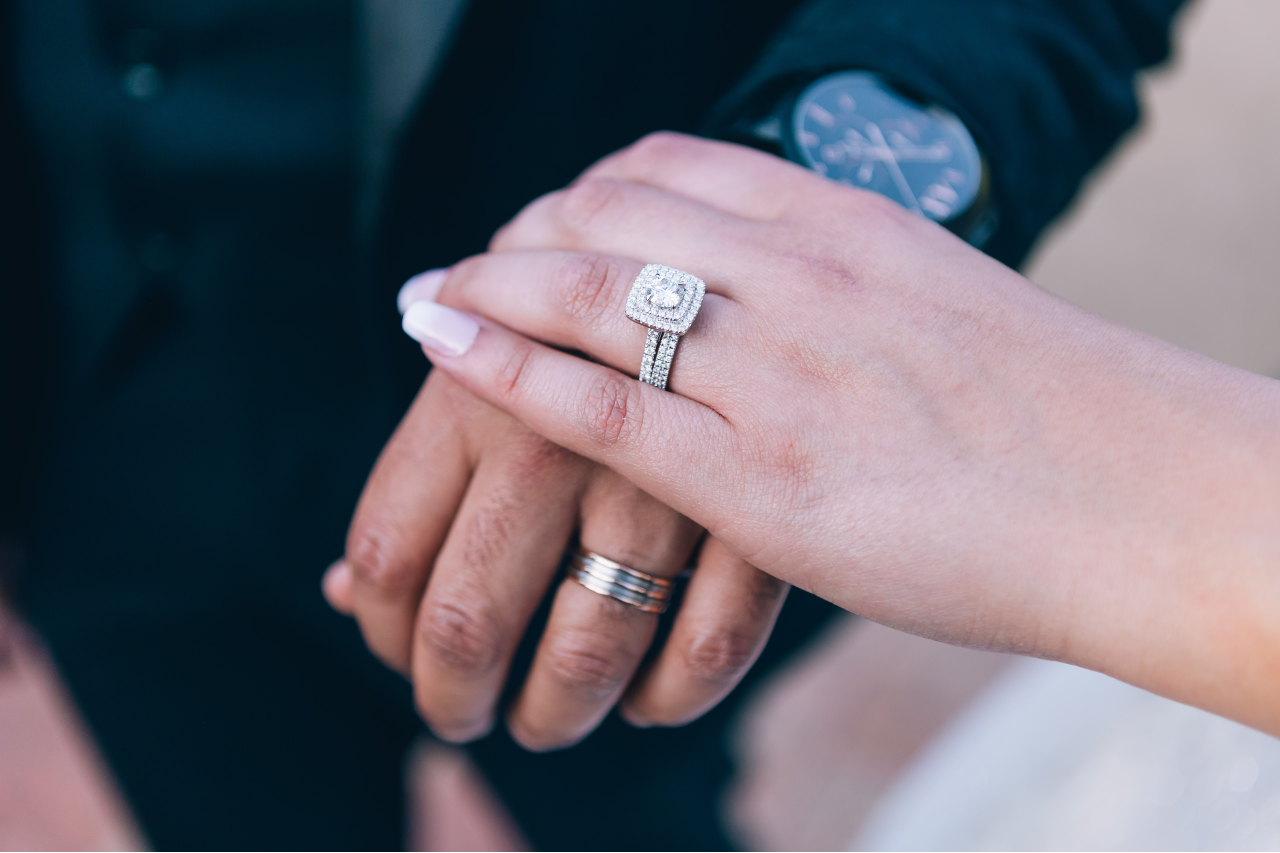 Luxuriously Priced
When you have a larger budget, it's even more important to do your research beforehand! When you can buy most anything... you might end up doing just that. Instead, it's important to choose a ring that fits your fiance's personal style regardless of the price tag.
Explore numerous glamorous designs from the Classic Romance collection by Simon G. This collection offers diamond-encrusted styles like three stone rings, split shanks and more. From understated beauty to showstopping luxury, you'll find it all in Classic Romance.
Handpick A Captivating Engagement Ring
Visit Aucoin Hart, and explore an exquisite collection of bridal jewelry online or in store. When you make an appointment, our knowledgeable staff can assist you in handpicking the perfect engagement ring within any budget. Find exceptional service and an expansive selection at Aucoin Hart, Greater New Orleans? premier jeweler.