Trend Alert: Unveiling the Hottest Fall Wedding Ideas
September 15th, 2023
As the leaves change colors and a crispness fills the air, fall presents a delightful backdrop for couples looking to tie the knot. Whether you're planning an intimate gathering or a grand celebration, staying up-to-date with the latest trends will help you create a wedding that is at once timeless and trendy. From captivating color palettes and unique decor ideas to fashion-forward attire and delectable seasonal menus, this guide will inspire you with all the essential elements to make your fall wedding a truly memorable affair.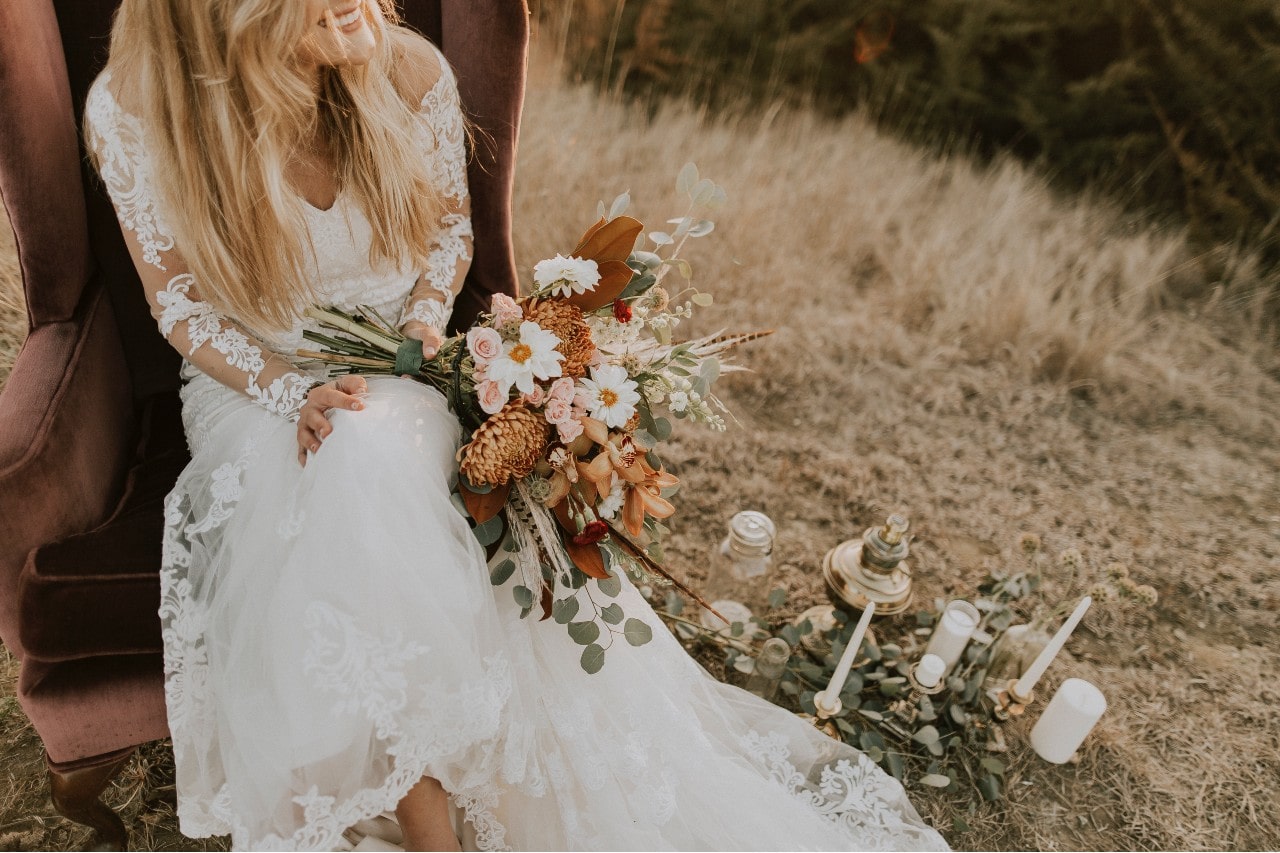 Rustic Venue
For an enchanting and picturesque setting for your fall wedding, consider a rustic venue like a barn. The weathered wood, exposed beams, and natural surroundings create a charming and cozy atmosphere that perfectly complements the autumn season. The earthy tones of the venue harmonize with the vibrant fall foliage, adding a touch of natural beauty to your special day. Whether you're exchanging vows under a canopy of golden leaves or dancing the night away under the starry sky, a rustic venue is sure to lend a sense of warmth and nostalgia to your fall wedding, creating cherished memories that will last a lifetime.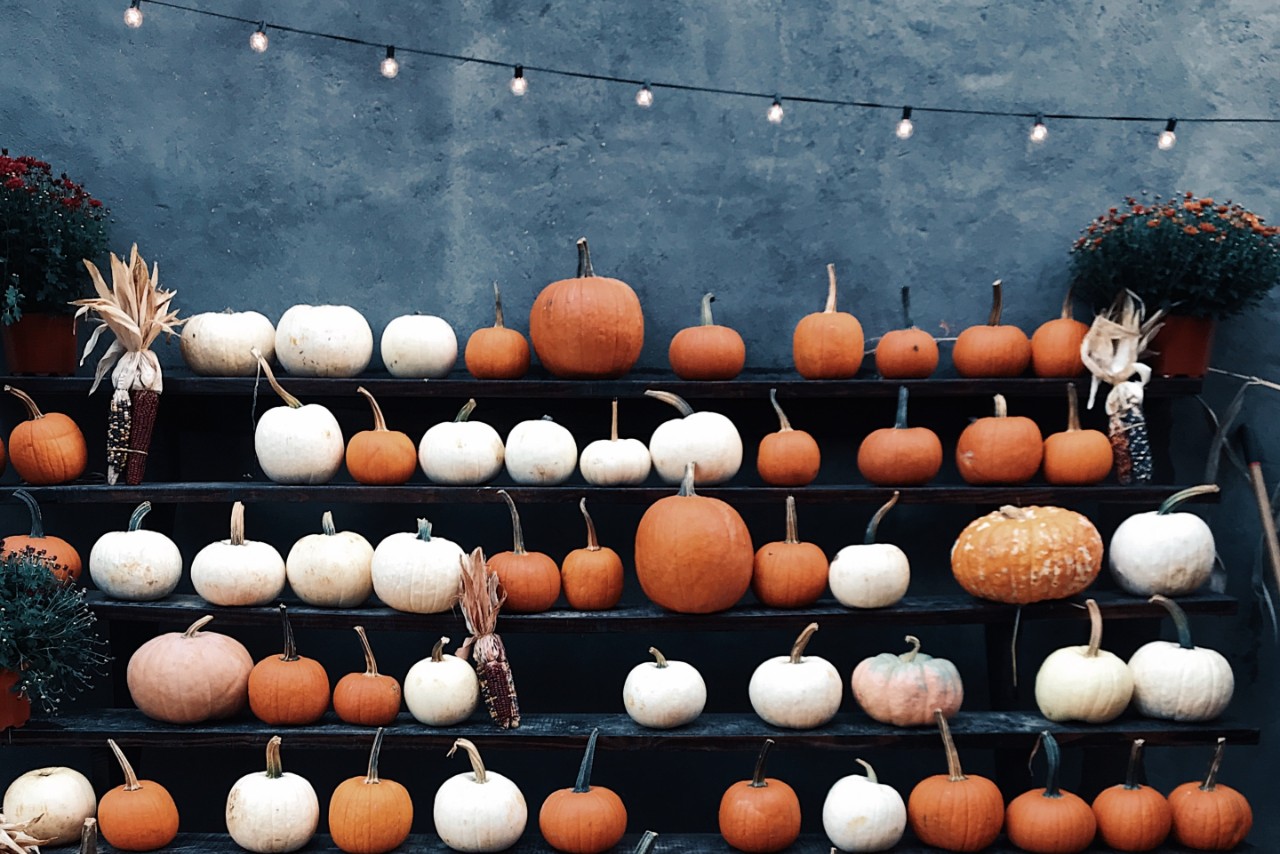 Pumpkin Details
Wonderfully versatile, pumpkins can act as aisle markers, table decor, and even create a stunning backdrop for your wedding photos. Use mini pumpkins as adorable aisle markers, lining the path with bursts of autumnal color. For table decor, consider incorporating pumpkins of various sizes and hues, either as centerpieces or as placeholders for seating arrangements. Their warm tones and unique shapes bring a rustic elegance to your reception. Additionally, a backdrop adorned with pumpkins can create a picture-worthy setting for your guests to take photos in front of.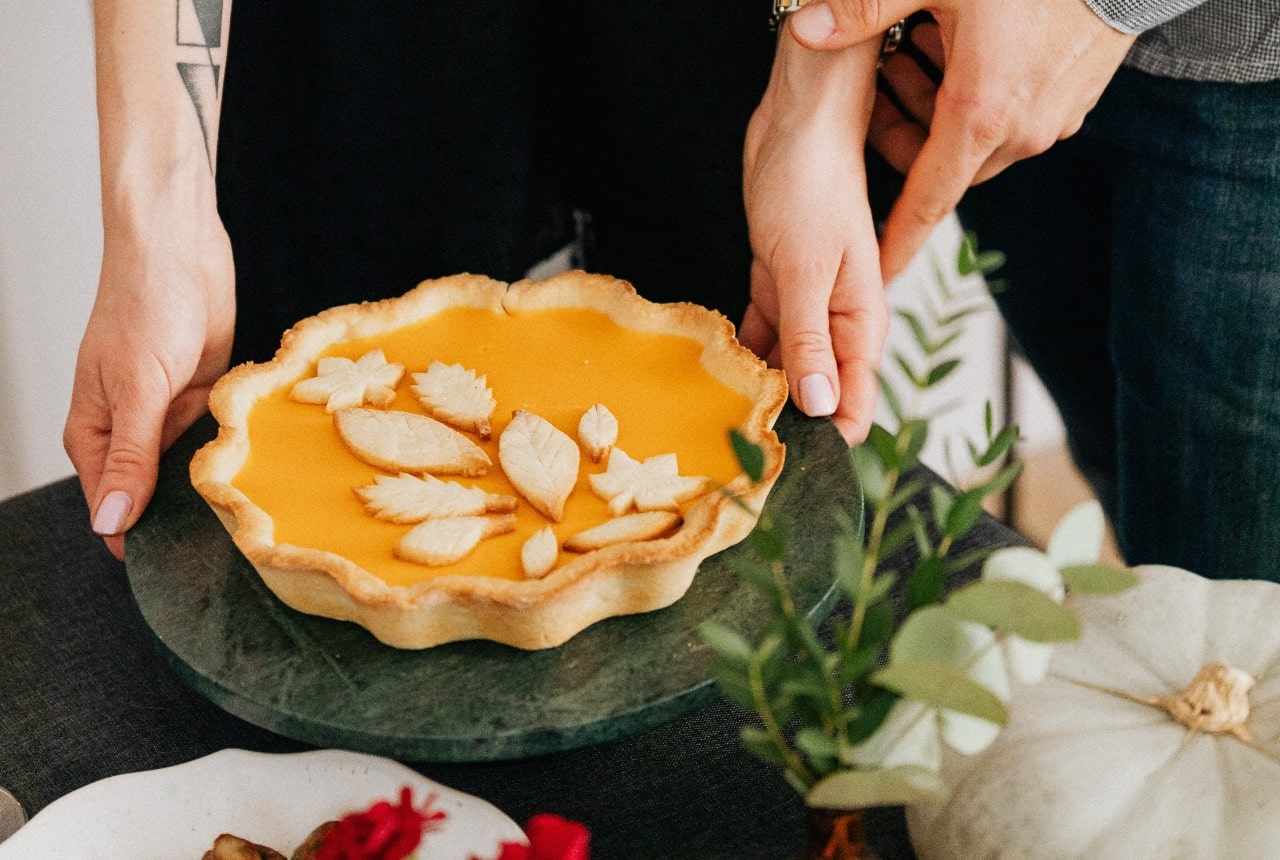 Seasonal Sweets
Including autumn-inspired sweets into your wedding menu ensures a memorable culinary experience that pays homage to the beauty of the season. Indulging in classic treats like pumpkin pie, with its rich and creamy texture and warm spices, is sure to delight your guests' taste buds. For those seeking a fruity option, apple crisps provide a comforting blend of sweet and tart flavors, coupled with a crispy, buttery topping. To complement these delectable desserts, offering apple cider or chai tea as cozy beverages adds a touch of nostalgia to your celebration while keeping your guest comfortable.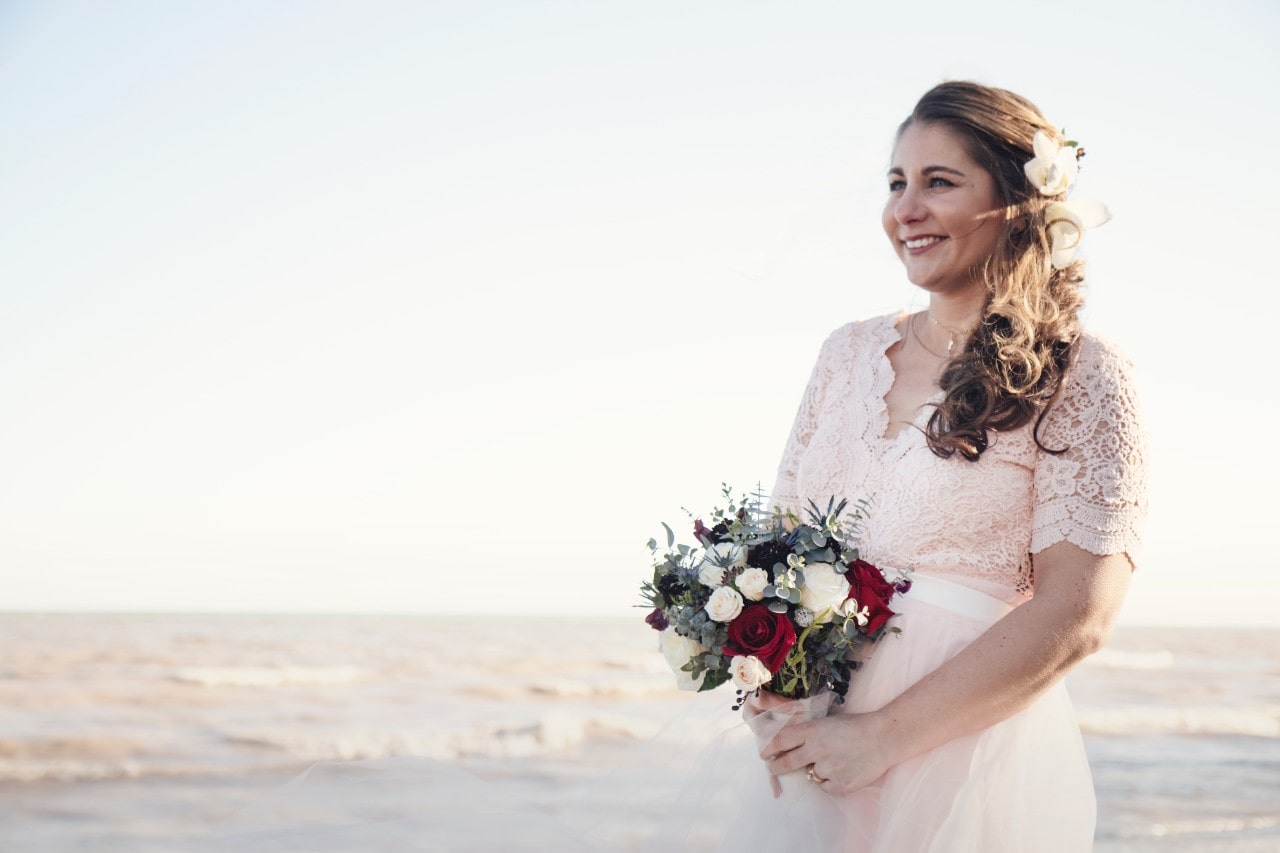 Jewel Tones
Infusing your fall wedding with jewel hues as your color palette brings an exquisite and luxurious touch to your celebration. Deep, rich shades such as emerald green, sapphire blue, amethyst purple, and ruby red add a sense of opulence and sophistication to your wedding decor. These jewel tones beautifully complement the natural colors of the season, creating a striking contrast against the changing foliage. Whether incorporated through bridesmaid dresses, floral arrangements, table linens, or even in your stationery, jewel tones infuse a sense of depth and vibrancy into your overall aesthetic.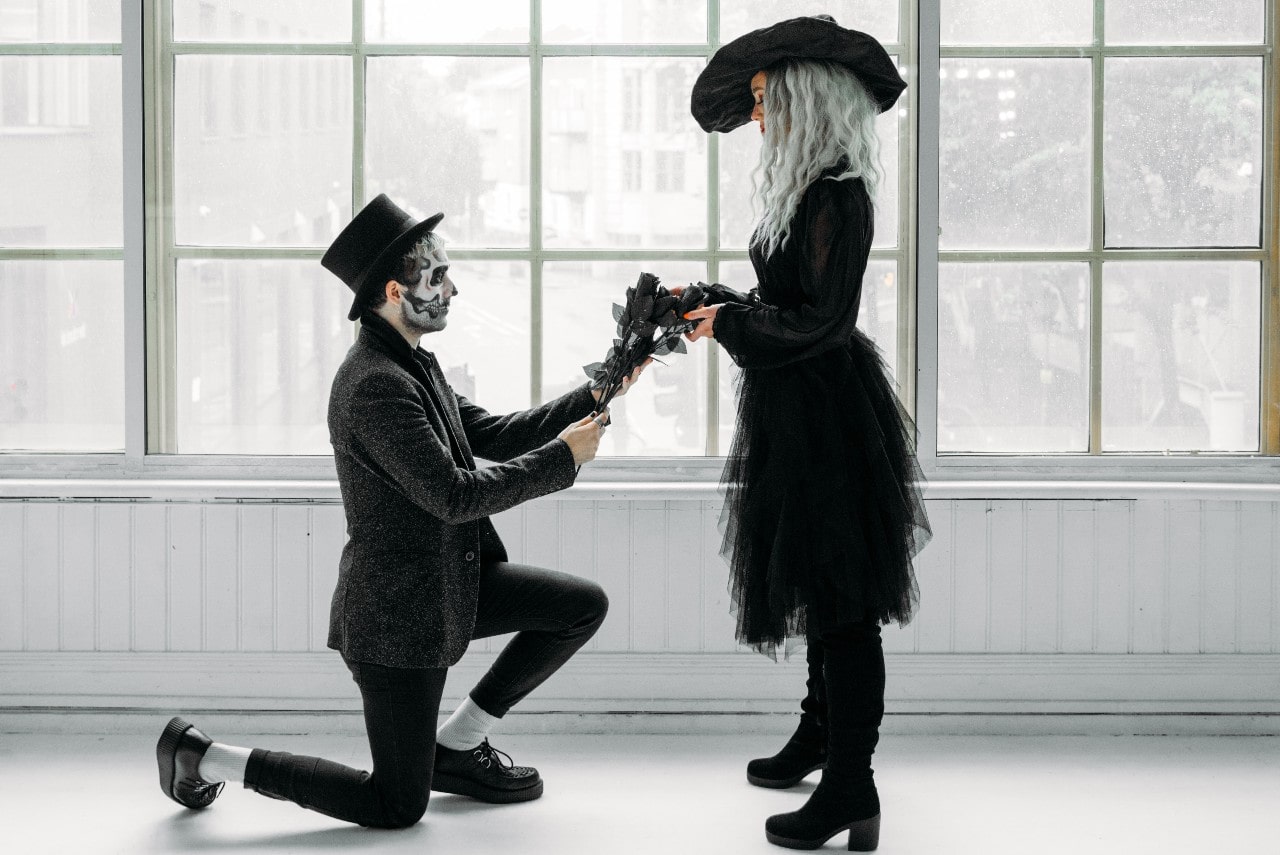 A Touch of Halloween
For Halloween lovers and those seeking a darkly enchanting ambiance, a "Til Death Do Us Part" wedding theme is a perfect choice, especially for a late October celebration. This gothic-inspired aesthetic embraces the allure of the macabre while celebrating the eternal bond of love. Imagine an atmosphere adorned with black lace, deep red roses, flickering candlelight, and eerie yet elegant details. Opt for a venue with an old-world charm, such as a historic mansion or a secluded castle, to set the stage for your bone-chilling evening. From invitations adorned with skeleton motifs to a decadent feast featuring dark chocolate desserts, this theme allows you to embrace your love for all things Halloween while still maintaining the elegance and sentimentality of a wedding.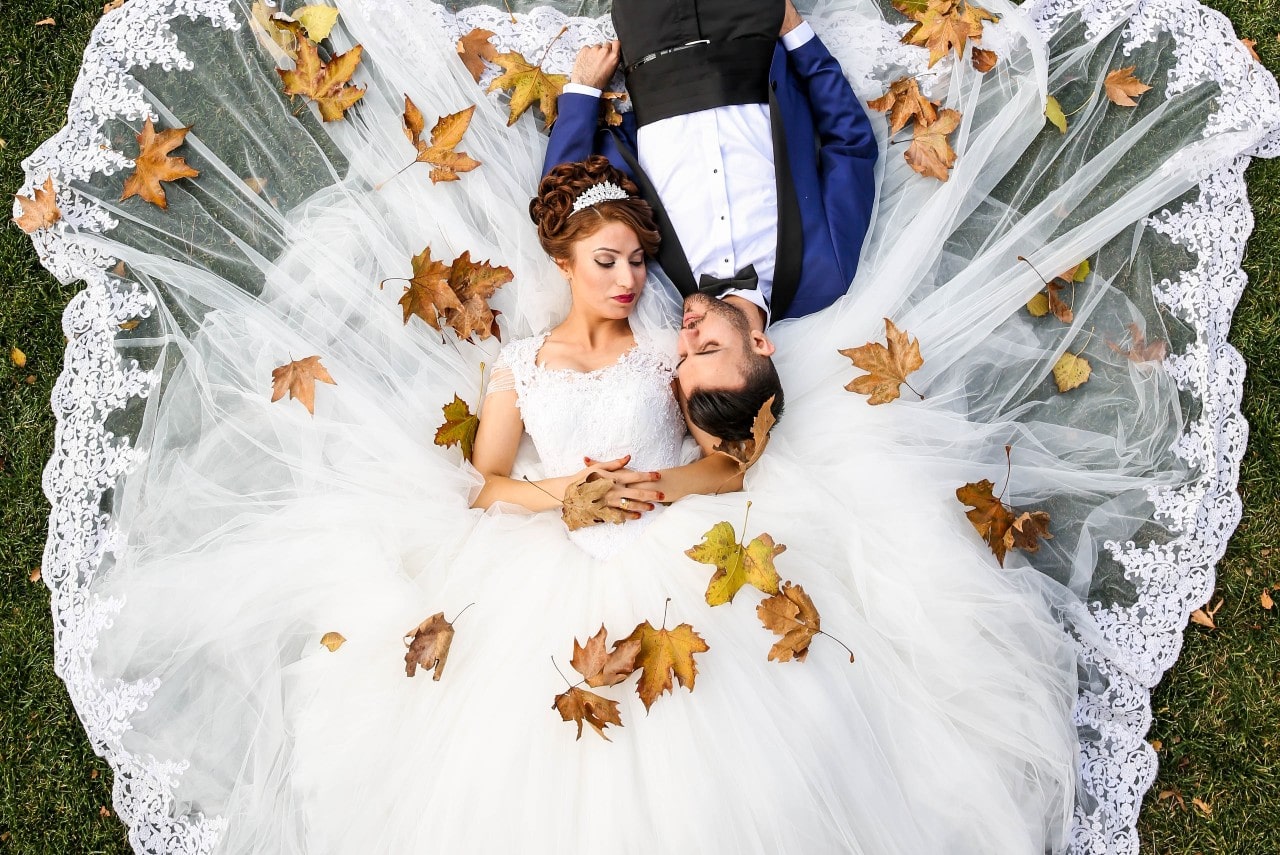 Shop Bridal Jewelry at Aucoin Hart Jewelers
When it comes to finding the perfect bridal jewelry, including engagement rings and wedding bands, look no further than Aucoin Hart Jewelers, Metairie's premier jewelry store. Our extensive collection boasts an array of exquisite designs, crafted with meticulous attention to detail and unparalleled craftsmanship. At Aucoin Hart Jewelers, we understand the significance of these cherished pieces and are committed to providing only the finest pieces that will retain their beauty and form over the years of your marriage. Visit our Metairie jewelry store today and let us help you find the jewelry of your dreams.