Fashionable Watch Trends for the New Year 2022
December 5th, 2021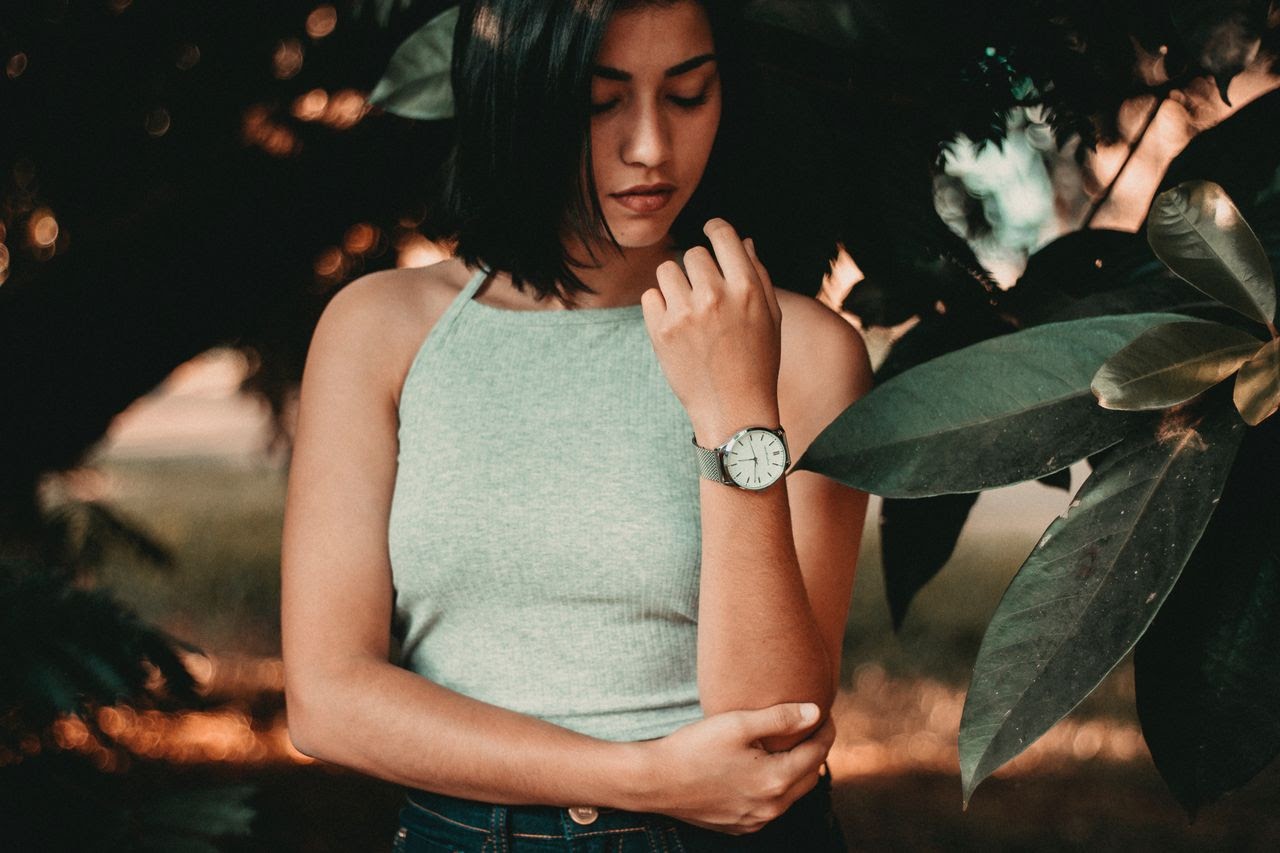 A new year means it's time to set new year's resolutions. Some of us choose to eat better, improve our grades or even revitalize our wardrobe. A luxury timepiece is a great way to rejuvenate your style in the new year.
Wondering which watch trends will reign in the new year? Below, we've curated a list of watch trends to look out for in 2022.
Minimalism is Maximum Trendy
Minimalism is a movement that values simplicity and authenticity. In horology, this translates to sleek and refined watch designs. A minimalist watch forgoes the flash of bezel gemstones, rather accentuating its elegance through a carefully rendered symmetrical design.
This Raymond Weil Toccata Watch with quartz movement is a staple of the minimalist tradition. The calfskin band provides superior comfort, while the white dial accentuated by the black roman numeral hour markers offers classic yet understated elegance.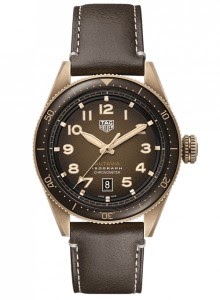 Welcome to the Bronze-Age Renaissance
In 2022, bronze is the new black, as far as watchmakers are concerned. The popularity of bronze watches grows thanks to the emergence of influential designs by big names like Tudor, Omega, and Tag Heuer. As a material, bronze is incredibly durable; as an aesthetic, it is timeless. Over time, bronze watches develop a patina, which can give your timepiece a rich charm, adding to its appeal.
This Tag Heuer Automatic Watch features a bronze case and brown ceramic bezel with a pin buckle clasp. The hard-wearing bronze material, in addition to scratch-resistance sapphire with anti-reflective coating, makes this a tenacious timepiece.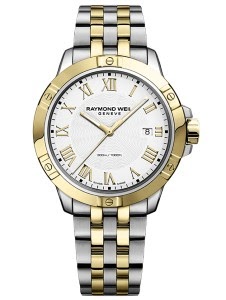 The New Vintage
Vintage-inspired watches charm us with their unique flair and nostalgic appeal. Prominent designers like Omega, Tudor, and Breitling have hopped on the retro train, reissuing iconic designs with contemporary audiences in mind. What makes a vintage watch so desirable is the history behind each timepiece, something that even the greatest modern watchmakers struggle to replicate.
Admire the timeless design of this Rango Weil Tango Watch with quartz movement. Scratch-resistance sapphire offering up to 1000 ft of water resistance make this a watch that'll endure as a coveted heirloom for generations to come.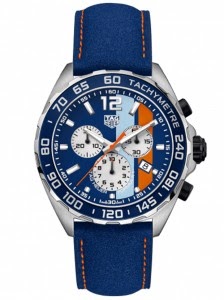 Prismatic Pieces
Colorful watches thrill our imaginations with their radiant aesthetics. They're an invaluable piece to any watch lover's collection. The colorful watch trend is in full force, with designers like Breitling and Maurice Lacroix leading the way with vibrant takes on iconic designs.
Not to be outdone, this Tag Heuer Quartz Chronograph Watch exemplifies the finest example of the colorful watch trend. Part of the Formula 1 collection, this watch with quartz movement features a tachymeter bezel and indigo blue dial to match the calfskin band. This striking dial is augmented by multiple complications for supreme accuracy and precision.
Discover All the Hottest Watch Trends at Aucoin Hart
At Aucoin Hart Jewelers, we value expertise and customer service. Our team consists of graduate gemologists, master jewelers, award-winning designers, certified watchmakers, and GIA-educated sales associates. Our staff is proud to serve the Greater New Orleans area in any way we can. Check out our vast collection of high-end brands at our showroom in Metairie, Louisiana. We also offer an excellent variety of expert services and flexible financing. Call our showroom at (504) 834-9999 and take a trip to our website.