Find the Right Bracelet to Gift This Valentine's Day
January 5th, 2023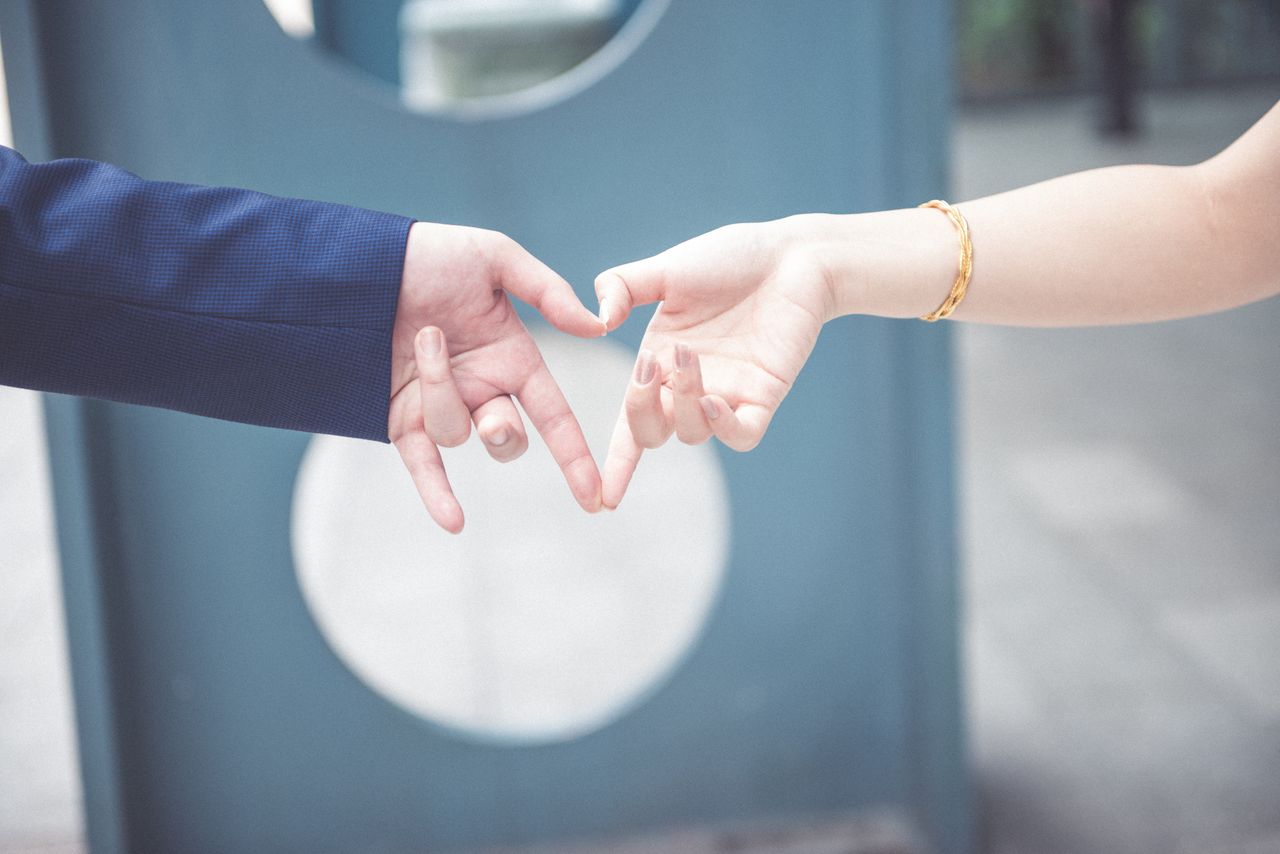 Sweep your loved one off their feet this Valentine's Day with a present that will be a physical reminder of your affection for years to come. Bracelets add an elegant focal point to any attire and will compliment your darling on your romantic evening. No matter your significant other's style, you will find the perfect bracelet at Aucoin Hart Jewelers.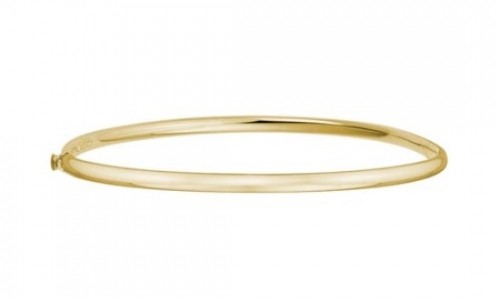 Bangles
Bangles are a trendy bracelet style with a closed, rigid circle shape that almost floats on the arm. These bracelets simply slide over your hand and sit loosely on the wrist. They can be modest or ornate, showcasing a wide variety of designs. Choose a chunky, larger bangle to minimize her wrist and elongate her fingers. Or opt for one that is simple and dainty for a versatile style. Expert fashion writers expect these accessories to steal the show in 2023, especially when stacked with other designs. Their rising popularity make bangles a perfect Valentine's Day gift for the fashion-forward beauty in your life.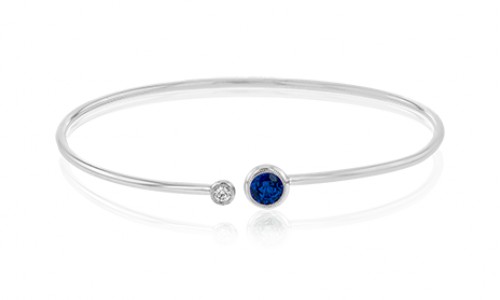 Cuffs
Cuff bracelets are remarkably similar to bangles. The only difference is that cuffs have an opening, allowing them to slip easily over the wrist. These bracelets are rigid and sit loosely on the wrist. Like bangles, they feature a vast selection of styles, from bold wide cuffs that bring noticeable confidence for any special event to thin, modest cuffs that add beautiful detail to everyday outfits. Slip an artisan-crafted cuff bracelet onto your beauty's hand this Valentine's Day, gifting an accessory that she is sure to wear on any occasion.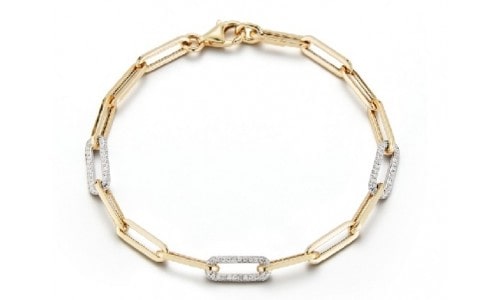 Diamond Bracelets
As the old saying goes, diamonds are a girl's best friend, and fashion bracelets are no exception. Diamond bracelets are a surefire way to add extra sparkle to your outfits that are guaranteed to dazzle the masses, with many style variations suitable for any preference. Select a tennis bracelet for a flirty way for your sweetheart to rock some bling with expert-cut diamonds sitting side by side all along the bracelet. Or, purchase a diamond chain bracelet for a classic look. Whatever your lover's aesthetic, you can woo her with a diamond bracelet.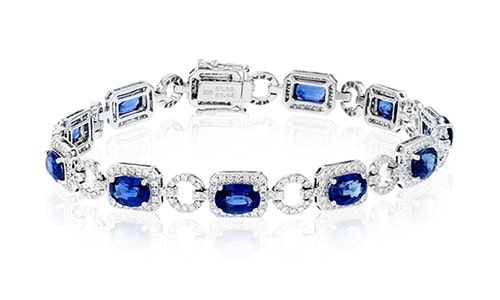 Gemstone Bracelets
Add a striking focal point of color with a gemstone bracelet. With a vast range of hues, from rich red rubies to captivating green tsavorite garnets to playful pink spinels, these accessories are distinct and expressive. Use gemstone bracelets to embrace the monochromatic trend, or mix and match them with contrasting or complimenting colors. Also, these pieces are excellent for adding a personal detail to her outfit, as they can feature her birthstone, your birthstone, or her children's birthstones. Explore our birthstone chart to find the gemstones you should shop for to partake in this trend.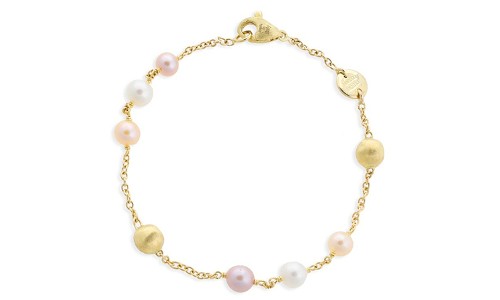 Pearl Bracelets
Pearl bracelets have been cherished for centuries, exhibiting a classic and timeless style. This vintage yet alluring design has been passed down through generations but remains highly sought-after due to its always-in-style appeal. Designers have taken the traditional style you might find in your great-grandmother's jewelry box and transformed it into a modern fairytale with warm and welcoming gold chains and accents. For the lady in your life who appreciates vintage details with an exquisitely contemporary twist, pearl bracelets are sure to take her breath away this Valentine's Day.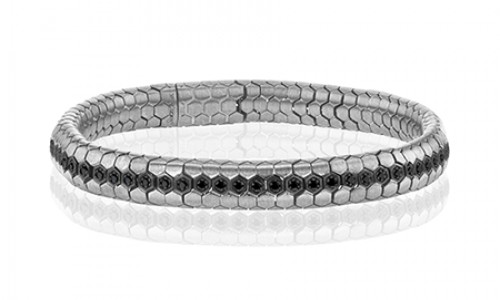 Men's Bracelets
Who said men could not be stylish on Valentine's Day? Ladies, if you are looking for the perfect Valentine's Day gift for that special man in your life, consider our selection of men's bracelets. We have carefully curated a fine collection with metal as the focal point to cater to distinctly masculine styles. These accessories are created to be an accent, not a centerpiece. Unlike women's bracelets, heavier materials, including stainless steel and gold, are common in men's bracelets. Accenting chains or dark-colored beads give a tough and rugged edge. Gift your beau a handsome bracelet this Valentine's Day.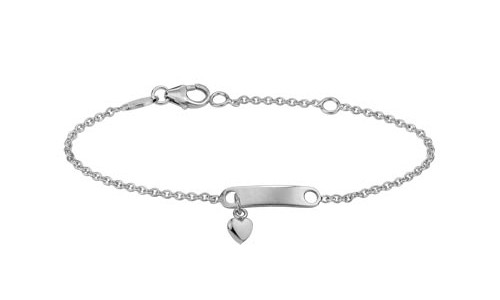 Sterling Silver Bracelets
Opt for a sterling silver bracelet if your beloved suffers from metal allergies and sensitivities. This precious metal is hypoallergenic, along with its durability, affordable price, and ease of maintenance. Sterling silver bracelets are also delightfully versatile and available in all styles, from luxuriously elegant to playfully endearing, for every type of woman. This metal's cool undertones perfectly pair with striking blues, attractive purples, or a bold all-black ensemble. Your lover can wear this piece alone as an exceptional detail or stacked with other bracelets for a more defined appeal. Sterling silver bracelets are an excellent Valentine's Day gift for anyone you hold dear.
Gold Bracelets
Gold is wonderfully warm and welcoming, and when worn on the wrist, they bring a characteristically beautiful touch to both casual and fancy looks. Gold bracelets are one of the only gifts that can be worn anytime. With yellow gold and rose gold making an unexpected comeback into the fashion world, this jewelry portrays limitless possibilities and expression with its lively color that is sure to turn heads. Diamonds and gemstones are known to accent gold bracelets for a style that is even more eccentric and in demand. Your sweetheart will fall head over heels for an exquisite gold bracelet, which has become a must-have accessory for any jewelry lover.
Discover Valentine's Day Bracelet Gifts at Aucoin Hart Jewelers
As a family-owned and operated business, our close-knit team of highly skilled, experienced jewelry professionals at Aucoin Hart are dedicated to becoming a crucial part of the monumental moments of our clients in Louisiana. We are happy to walk you through our vast retail store and showroom, showcasing superior bridal and fashion jewelry selections. Our inventory consists of only the top designer brands in the industry, including our exclusive in-house collection from our expert artisans. Contact us or schedule an appointment at our Metairie, Louisiana jewelry store to find the perfect gift for that special someone.