How Early Should You Buy a Wedding Band?
October 20th, 2021
Wedding bands signify the start of a beautiful, committed marriage. As a cherished piece of jewelry you'll be wearing for the rest of your life, it's important to find wedding rings that fit your style and needs as a couple, and as individuals. Between customizations, delivery, and resizing, it could take several months for your new wedding band to arrive. Be sure not to save this purchase for the last minute—it's never too late to start browsing!
When Is the Right Time to Buy a Wedding Band?
While there is never a wrong time to buy a wedding band, there are a few things to keep in mind when planning for this significant purchase.
In some cases, couples don't have the budget to get one until well after they are married in which case an engagement ring will easily suffice during the ceremony. Others already have wedding bands that have been passed down for generations and are simply looking for an engraving. Everyone has a unique situation, so plan your purchase on your timeline.
If you want to have plenty of time to choose the wedding band of your dreams before the big day, we recommend starting shopping about 3 or 4 months before your ceremony. Then, you can make the purchase at about the 6-week mark to give yourself time for any last-minute changes or alterations.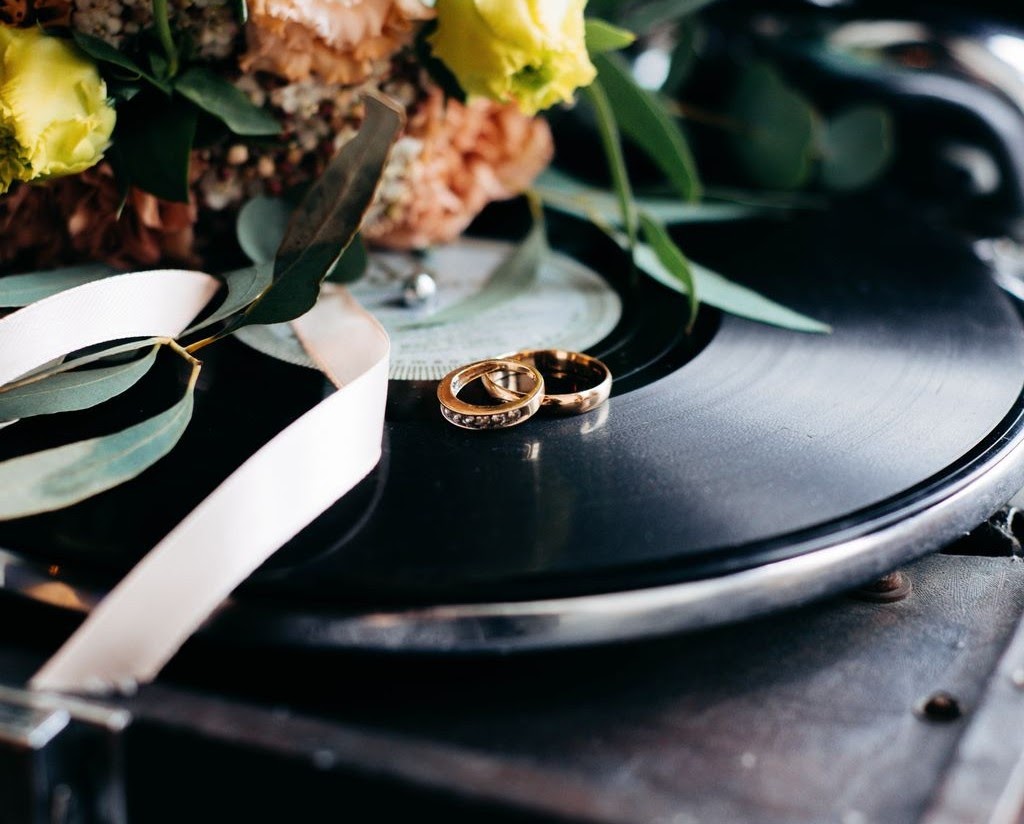 Who Should Buy the Rings?
It's the 21st century, and more and more couples are splitting the cost of their expenses including their wedding bands. This also gives both partners a chance to share their input on what they actually want, instead of being surprised.
Regardless of whether you share the expense with your loved one or hope to surprise them on your own, you can expect to spend around 3% of your wedding budget on the bands. Of course, this estimate can vary depending on the metal, size of ring, diamond or gemstone size and cut, and other custom features.
Tips and Tricks for Wedding Band Shopping
Whether you're shopping alone or with your partner, there are some tried-and-true ways to make the wedding band shopping process much easier. Follow these helpful tips to find a wedding band that is within your budget and perfectly encapsulates your love.
Take your time: Choosing a wedding band shouldn't be done as fast as possible. It takes time, patience, and careful consideration to choose the ring that you will wear for the foreseeable future. Liven up the experience by making a day of it with your loved one. Share a romantic meal together, discuss exciting aspects of the upcoming wedding, and just generally revel in the process.
Consider every type of wedding band: Are you looking to match with your partner? Or do you want something that reflects your personal style? Do you want a diamond wedding band or a minimalist one? Brides typically prefer if their wedding band matches their engagement ring, sometimes opting for a nested look. Consider the metal, diamond or gemstone, engraving and embellishment options before you make a final decision.
Consider engravings: Engravings are a romantic touch that can show your partner how much they mean to you. Commemorate a special date, initials, or message that they can look back on for years to come.
Heirloom ring or custom design: Many couples choose to update a family heirloom in lieu of purchasing a new band. Whether you want to upgrade a ring of your own or start from scratch and create a custom dream band, make sure to account for the extra time required for an extensive custom design process.
Choose a timeless design: While some styles may be in trend now, you want to choose a wedding ring that can reflect who you are not just now, but also 20 years down the road. Select an elegant or simple band that you can customize with engravings or added stones to ensure your bands will stand the test of time.
Find a trusted jeweler: Choosing the right wedding band starts with finding the right jeweler you can trust. Consider their warranty, financing options, insurance, and after-care services to ensure your ring stays perfect for years to come.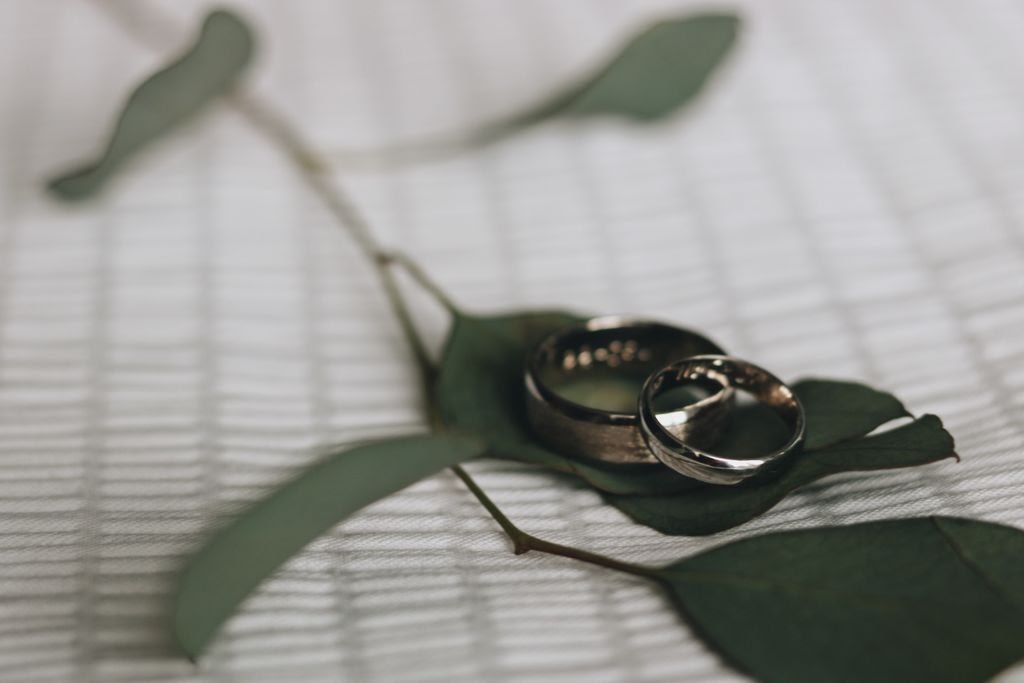 Start Wedding Band Shopping at Aucoin Hart Jewelers
As the premier jeweler in the Greater New Orleans area, Aucoin Hart Jewelers is committed to offering a stunning selection of jewelry, unmatched customer service, and quality craftsmanship at competitive prices. Stop by our 4,000 square foot showroom in Metairie, Louisiana to browse our extensive collection of men's and women's wedding bands in a wide range of styles.