How to Wear a Wedding Band
April 5th, 2023
The wedding band symbolizes love, romance, and commitment. Designed to be worn comfortably forever, these rings are available in a variety of styles and silhouettes. While their design is straightforward – a precious metal circle – they can be enigmatic for first-time wearers. Where and when are they worn, and how does the engagement ring fit into the equation? Learn which way you would prefer to wear your wedding band with the professionals at Aucoin Hart Jewelers.
Engagement Ring Above
Many opt to wear a wedding band below an engagement ring – that is, sliding the wedding band on first and the engagement ring second. This is among the most traditional ways to sport a bridal stack. According to the Ancient Romans, the ring finger has a vein connected to the heart, the "vena amoris." This is not actually true, but it gives this tradition a romantic sentiment.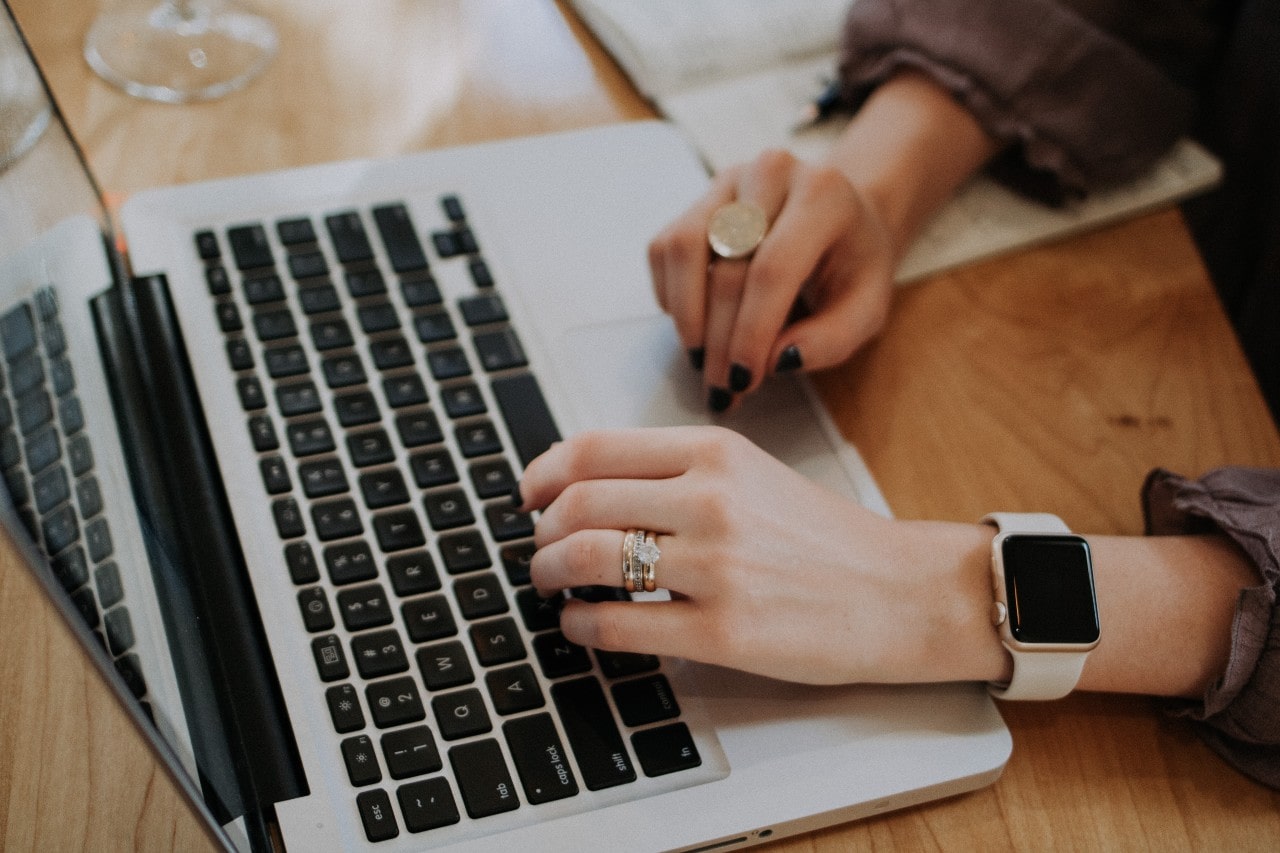 Wedding Band Above
An inverse of the tradition, this arrangement is more logical to many. This stack displays the bridal jewelry in the order they were received: the engagement ring first and then the wedding band. Others say it's a progressive illustration of a promise made and kept, while more simply prefer the reversal of an expectation.
Wedding Band By Itself
A lot of people prefer to don the band by itself. This provides a more comfortable and understated look, simply signaling the importance of one's commitment to onlookers and the wearer. It's effortless to see why this is appealing, as it's much easier to take care of one ring than two. Due to the lack of center stone and its associated setting, it can be more comfortable as well. Still, people who prefer a solo wedding band may slip on their engagement ring for special occasions.
One on Each Hand
Some people wear a wedding band on one hand and their engagement ring on the other. This created a balanced look for each hand, broadening the bridal stack across one's outfit. It also ensures one won't feel overly burdened on one finger. If you enjoy the understated aesthetic of a line wedding band but want to wear both rings, this may be an excellent choice.
Wedding Band and Engagement Ring As a Designed Set
A few designer brands offer wedding bands and engagement rings that are designed to be worn together. They may have complementary silhouettes, snap together sublimely, or have other features that make them stand out. Many use spectacular detail to accentuate the center stone.
Find Your Wedding Rings at Aucoin Hart Jewelers
We at Aucoin Hart Jewelers are committed to providing luxurious bridal jewelry for New Orleans couples. Our Metairie jewelry store is fully stocked with the most beautiful and elegant engagement rings and wedding bands, ensuring that every visitor receives something unique and magnificent. Unable to find the ring you have in mind? Create your own engagement ring and wedding band with our goldsmiths. Text us anytime at (504) 834-9999 or email Shop@AucoinHart.com for the answers to all your questions.