Looking For a Timepiece? Here's How To Choose The Best One
February 10th, 2021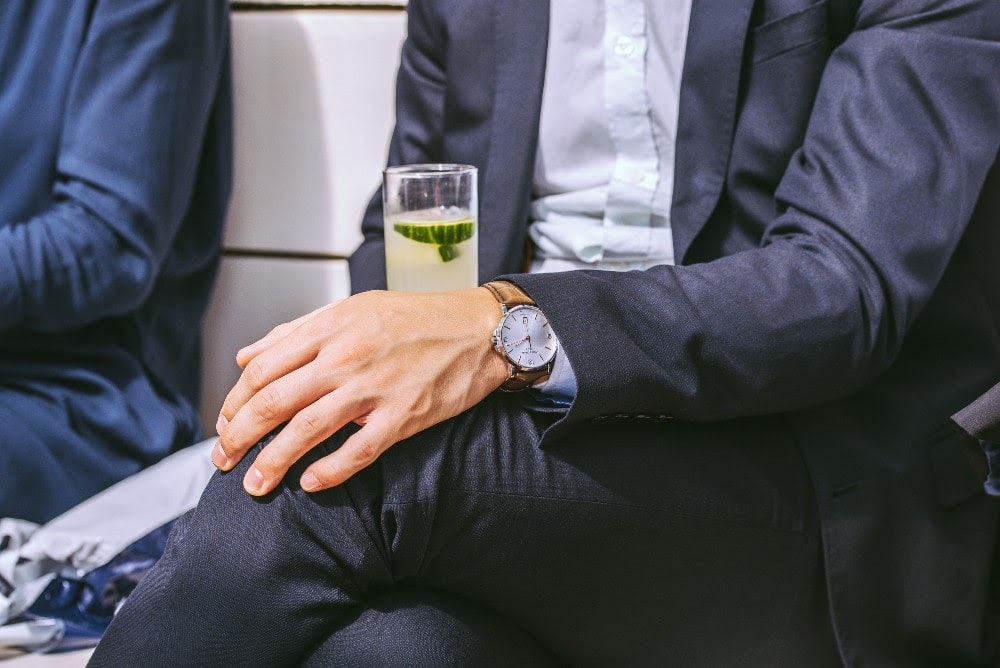 Purchasing a timepiece is not a decision you want to rush. With how many customizable options there are to choose from, it is vital to take time to consider what is significant to you. Of course, not everyone is going to want the exact same thing, so how do you narrow down your selection? We've provided a guide on how to separate the important from the non-important, but in the end, it will all come down to your own personal preferences.
Understanding Watch Movements
While the word watch movement sounds unremarkable at first, the kind you select can dramatically alter your watch's performance depending on how often you use it. For this reason, choosing your watch movement should be the first thing you consider. You can pick from two watch movements at Aucoin Hart: automatic and quartz. There are advantages and disadvantages to both, but it will ultimately come down to how you use your watch.
Automatic
Automatic is quite literally what it sounds like. Watches with this type of movement harness their energy from the natural movements of your wrist, giving your watch the power it needs to run properly. It's a useful form of movement because it not only eliminates the need to manually wind your watch; it also is relatively cost-effective. For someone always on the run and who wants to eliminate distractions, automatic watches are a practical way to track the time without needing a second thought.
Quartz
Watches utilizing quartz movements get their energy from a battery that sends an electric charge to a quartz crystal, powering your watch's functions. Since their introduction, quartz movements have gained credibility in the market due to their convenience and unrivaled accuracy. One battery can keep a quartz watch running with advanced precision for years without needing a replacement. If you are not planning to wear your watch every day or want to add another piece to your collection, this form of movement and modern feat of engineering might be your best bet.
Watch Styles
While most watch features are going to boil down to your personal preferences, style is easily the most significant case of this. Aucoin Hart carries a wide variety of styles that are made by some of the best designers in the business. When you select your style preferences, it is important to keep your daily lifestyle in mind because chances are there is a watch that suits your needs perfectly.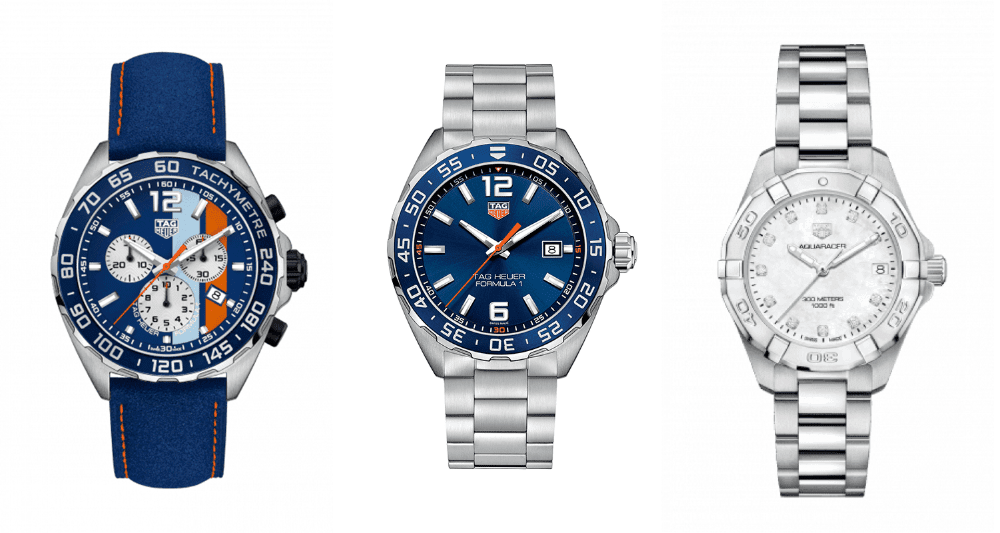 Do you have a more athletic lifestyle and want a watch that will be able to support it? A great option for the adventurous is with Tag Heuer's selection of watches, as many of them have incredible durability in addition to water resistance. However, for those truly experiencing the elements in a rugged environment, Luminox holds up in the most extreme conditions. For women searching for an elegant timepiece that stands out from the crowd, Michele offers several breathtaking options. Of course, these are not the only designers carried by Aucoin Hart, browse an array of designer watches in similar styles and everything in between.
Ready to Shop Timepieces?
Perhaps the most important factor in choosing an appropriate timepiece is where you choose to buy from. For best results, it is ideal to choose a jeweler with a wide variety of options that utilizes several designers and hundreds of selections—all at affordable prices. For these reasons, the ideal place to shop for timepieces is Aucoin Hart Jewelers.
With over 400 unique watches to choose from, Aucoin Hart boasts one of the most diverse selections in all of Louisiana. We offer a variety of purchasing methods to provide a comfortable and safe shopping experience that yields the best possible outcome. We also offer watch repair and cleaning services to ensure that your timepiece stays at top-notch quality for life. To get started on finding your perfect timepiece, visit our watch finder page to narrow down your selection.