New Orleans Jewelry for Football
August 20th, 2022
In New Orleans, football is special. It's our way to show support and pride for our city through competition. What other city has such a rich culture, unique beauty, and storied history? At Aucoin Hart Jewelers, we are passionate about New Orleans and its people, which is why we happily offer a wide variety of ways to express one's support through jewelry.
The "fleur-de-lis" is a French symbol for royalty. It translates to "lily flower" and has been on many nobles' coats of arms for centuries. For New Orleans natives, it's an image that reminds us of our history, for we are descendants of French colonists. From our cuisine to our architecture, we owe much of our culture to those bearing a fleur-de-lis.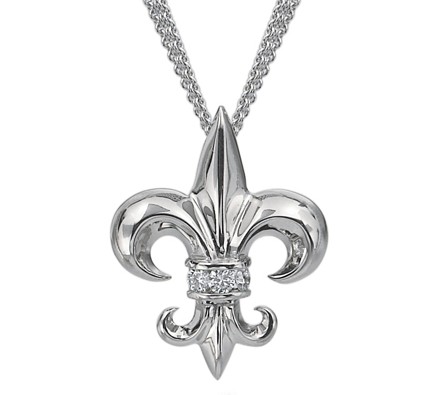 18k White Gold and Diamond Fleur-de-Lis Necklace
Don this 18k white gold and diamond fleur-de-lis necklace. It is sophisticated, elegant, and bright – the perfect piece to show your support on formal occasions. While primarily displaying gorgeous white gold, it is accented by a belt of dazzling diamonds.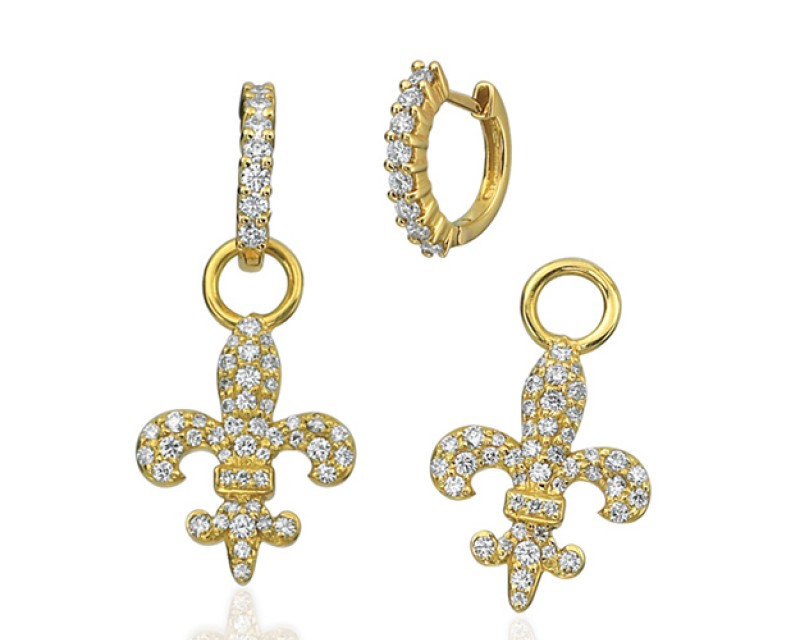 18k Yellow Gold Diamond Fleur de Lis Earring Jackets
Frame your face with these bold and gold 18k yellow gold diamond fleur de lis earring jackets paired with these beautiful 18k yellow gold round diamond huggie earrings. This versatile design is the perfect pair for fall to be styled many different ways.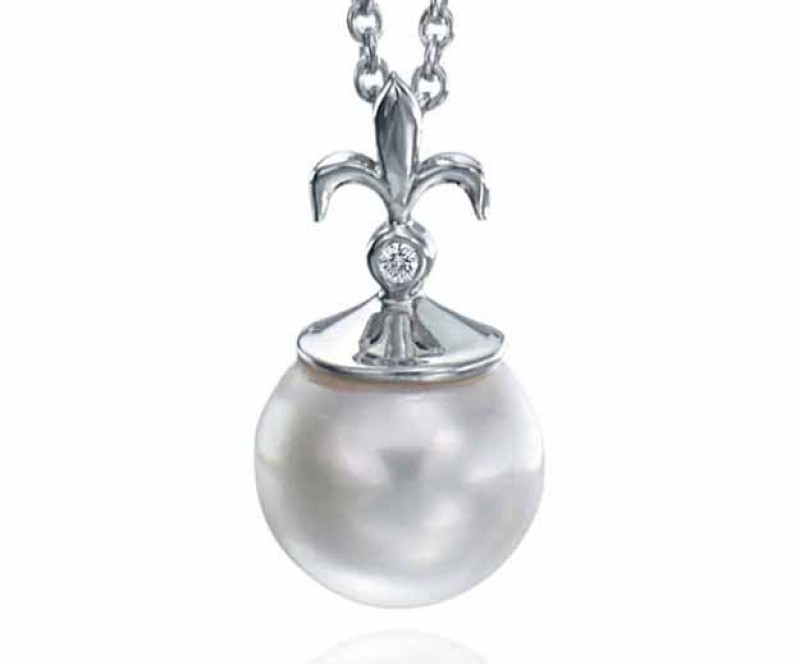 14k White Gold Akoya Pearl & Round Diamond Fleur de Lis Pendant
For an elevated everyday fleur de lis look, try this gorgeous fleur de lis pearl pendant. This necklace's minimal design makes it perfect for blending in with the team colors. The single diamond accent brings out the brightness of the lustrous pearl.
Celebrate New Orleans with Jewelry from Aucoin Hart
We at Aucoin Hart Jewelers have been a proud member of the New Orleans community for decades. Our Metairie jewelry store is stocked with all of the area's finest jewelry, carefully chosen to cater to the people of Crescent City. Some brands are local, others are nation-known, but all are beautiful and luxurious.
Our team of goldsmiths, gemologists, and more are happy to provide a variety of professional jewelry services including cleaning, polishing, repair estimates, gift wrapping, consultations, and more. We love our customers and do everything we can to ensure an unforgettable shopping experience. Make an appointment with one of our staff today.