Romantic Jewelry Styles to Fall For
February 5th, 2022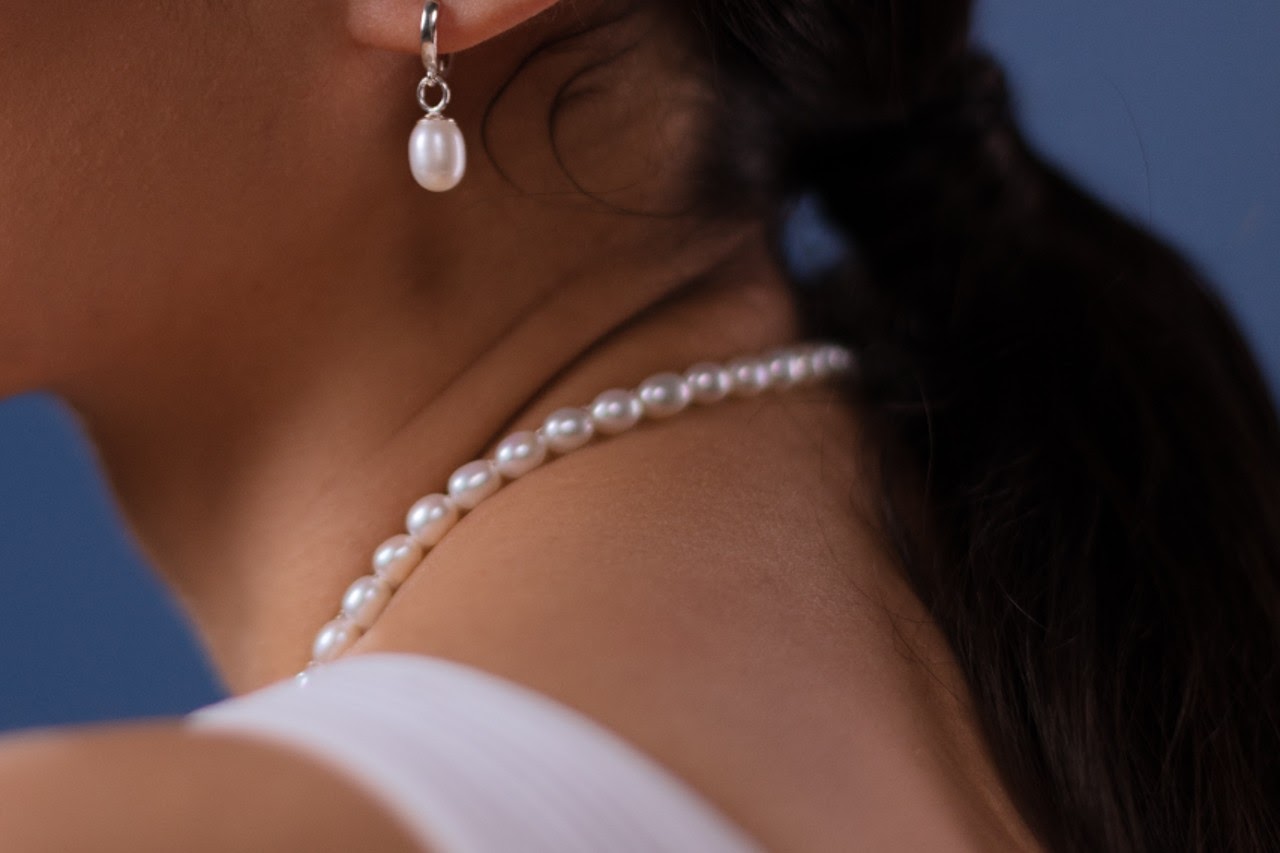 When it comes to the ones we love, we always want to make sure that we give them special gifts that mean a significant more than what they actually cost. Some styles of jewelry are already ingrained with romantic symbolism that will help you share how you feel about the person. That person will then always think of you while wearing the wonderful item you chose for them. With so many styles of jewelry, it can be difficult to decide where to start. Our experts at Aucoin Hart Jewelers have put together a guide towards some of the most beautiful styles that mean more than just being gorgeous items to wear.
Circular Commitments
Giving someone jewelry as a gift is a serious sign that you care about the person you are shopping for. Knowing their style will help you pick out an item that they will love at first sight. Make that love even stronger by choosing a circle necklace that symbolizes your unbroken commitment. A circle has had many special meanings for centuries: femininity, wholeness, and the cycle of life.
Show your dedication with this Mikimoto Akoya necklace with a yellow gold circle and chain with three beautiful pearls accenting the inside of the circle pendant. Luminous and classic, this necklace will show them that they mean the world to you.
Be a Romantic About Your Past, Present, and Future
Deciding to marry someone is a giant step in anyone's life. A three stone engagement ring honors the past that brought you together, the love of the present, and the hopeful vision for the future.
Traditionally these rings have a larger center stone with two smaller stones on either side in the same cut, but designers have let loose their creativity with different variations on this ring. Gemstones have also been recently utilized for the two flanking stones to add vibrance and a personal touch to these romantic rings.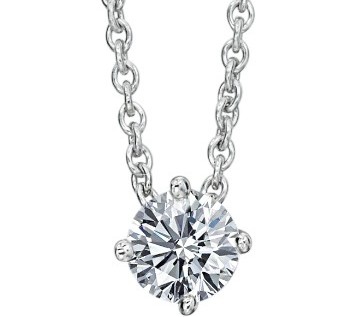 Long Road to Glory
Life has many paths you can take, but the road can be treacherous. Celebrating a new job, a promotion, the birth of a child, or the length of time you have been together is important because every goal met leads to a new level of success.
Giving your loved one a necklace like this solitaire diamond pendant shows you recognize the work and commitment they have put in to be successful. Or to celebrate the years of life you have built together.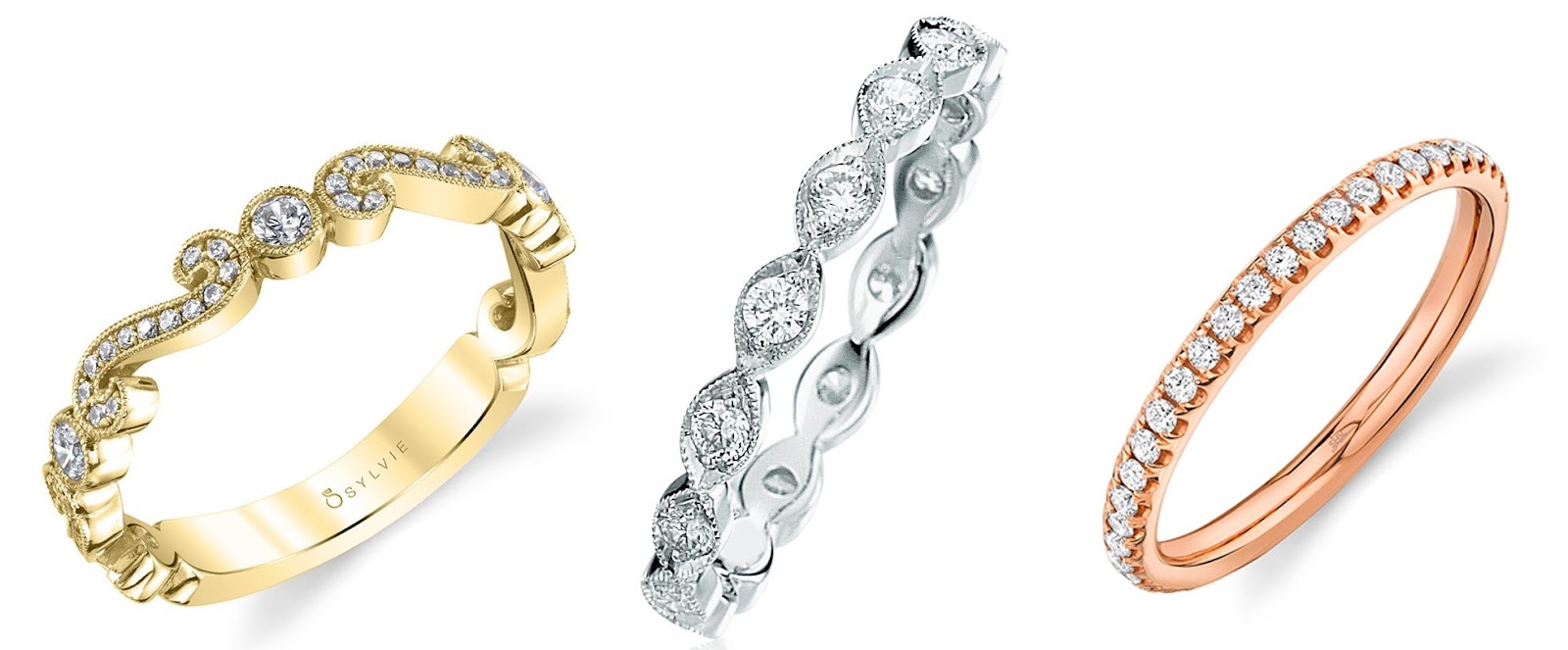 Styles Perfect for Eternity
You want love to last forever, and an eternity wedding band shows it. Eternity rings have a continuous line of diamonds and gemstones to show a never-ending circle. These rings are often exchanged during the wedding ceremony, or later on for a special occasion.
Eternity rings have had highs and lows in popularity, but this ring style, that has been around since the ancient Egyptians, is not going anywhere.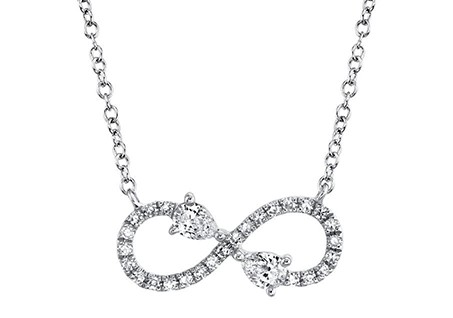 Infinite Measures of Love
An infinity symbol in jewelry has a special meaning of love that goes on and on forever. The sideways figure 8 has gained popularity in designs recently with more wedding bands, engagement rings, and fashion jewelry utilizing the symbol to project the meaning of infinite love.
Watch as your partner opens this Shy Creation Colette necklace that has a white gold infinity symbol pendant accented by round diamonds and two pear shape diamonds. They will understand that your love has no end.
Fall for these Romantic Jewelry Styles at Aucoin Hart Jewelers
Our experienced Aucoin Hart Jewelers professionals are ready to help you find the perfect romantic piece of jewelry for the ones you love. Serving only the finest customer care and luxury items to the Greater New Orleans area, we staff highly trained gemologists, watchmakers, and jewelers. Besides helping you find wonderful new pieces, we also do jewelry repair and create custom designs to bring our client's visions to life. Contact us with any questions you may have, and visit our lovely showroom.