Stay Trendy With These Chic Valentine's Day Necklace Styles
January 5th, 2022
As the most romantic day of the year, Valentine's Day offers a unique opportunity to show off your stylish side for the person who matters most. While you likely spent time considering the dress or designer jeans you are going to wear on the big day, you might not have decided what jewelry to wear to accent your look. Aucoin Hart Jewelers can help. Experts in style, we offer a wide selection of Valentine's Day necklaces and more in all the newest trending styles. Read on to discover the looks you can expect to see on store shelves this season.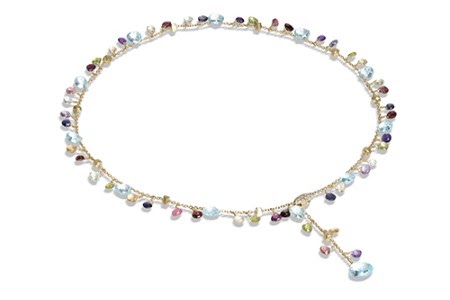 Statement Chokers
If you love your décolletage, then you may want to opt for a Valentine's Day necklace that calls attention to this part of the body. A statement choker is a natural choice. Fashion forward and exciting, a choker makes a bold impression with even the simplest of outfits. However, that does not mean you have to go big. Featuring an array of delicate stones in beautiful hues, the Marco Bicego Paradise Choker is sweet enough to work well for both business and pleasure.
Chunky Chains
Sometimes the occasion calls for a delicate design. Other times, a chunky chain is the way to go. If you appreciate a little drama with your accessory game, it's hard to beat this Ippolita Gold Chain Necklace. Made from gleaming 18k yellow gold, this wide chain looks as chic with a little black dress as it does your favorite cable sweater. Pick one up for a romantic Valentine's Day date or gift this necklace to your sweetheart over a candlelit meal at their favorite eatery.
Heart Pendant
Valentine's Day is a time to celebrate eternal love, so a heart pendant is a lovely choice for an evening out. Give your heart necklace a makeover with pearl or gemstone accents, mixed metals, or engravings. We cannot get enough of this Aucoin Hart Jewelers Diamond Heart Necklace featuring shining sterling silver and plenty of diamonds.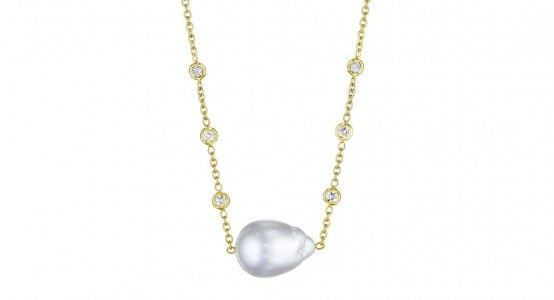 Mixing Materials
Mixed metal styles have been popular for a few years now. This season, romantic souls are taking the trend a step further by donning jewelry that incorporate hybrid elements into the design. We are talking about mixing brightly colored gems with super shiny metals and gleaming pearls with dazzling diamonds. When it comes to mixing materials this Valentine's Day, the only limit is your imagination, so feel free to get creative.
Aucoin Hart Jewelers has Valentine's Day Necklaces for You
At Aucoin Hart Jewelers, we love celebrating life's most special moments. With that in mind, we are thrilled to offer a wide selection of luxury jewelry, including Valentine's Day necklaces, bracelets, earrings, and bridal pieces. Visit our Metairie shop today or contact us to schedule a consultation with our team. There is a reason we are New Orleans top choice for bridal and fashion jewelry.