Summer Gemstone Jewelry
June 15th, 2023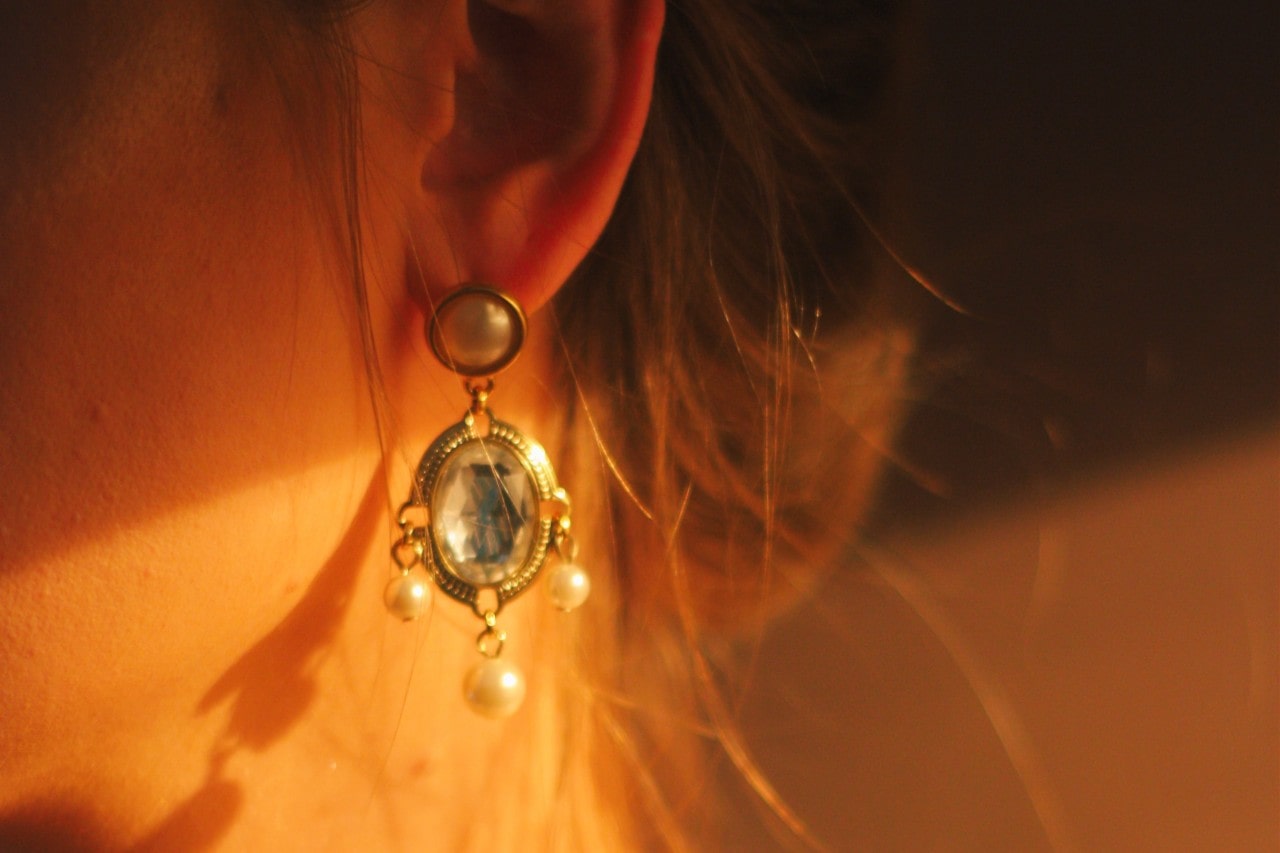 Gemstone jewelry is the perfect accessory to complement your summer outfits. With their vibrant hues, gemstones add a pop of color to any outfit, making them attractive and inviting. They can transform an ordinary outfit into an eye-catching one, and their unique colors are reminiscent of the beauty of nature during summertime. Whether you prefer bold and bright gemstones like citrine, garnet, topaz, or more subtle hues like aquamarine, emerald, or sapphire, there is gemstone jewelry for anyone. Wear gemstones in your favorite colors to the beach, a barbeque, or even a formal event, to make them your must-have accessory for summer.

Peridot Green
Peridot jewelry matches the beauty of summer greenery. Peridot is a unique gemstone with various hues, but the most popular is its lime-green color. This bright and cheerful color is appropriate for summer, as it evokes the feeling of lush greenery and fresh foliage. Those who want to add a touch of nature to their outfit or to complement their summer wardrobe will enjoy peridot jewelry. Whether you choose a pair of peridot earrings or any other enchanting accessory, this gemstone will bring a touch of summertime to your look.

Amethyst Purple
Amethysts are one of the most unique and regal gemstones available. Their deep purple hue is reminiscent of royalty, making them a popular choice for centuries. These gems are often associated with spirituality and inner peace, which adds symbolism for those who want to add a touch of calm to their style. Amethyst jewelry suits any occasion, from a casual day out to a formal event. This amethyst fashion ring is an exceptional example of these accessories.
Sapphire Blue
Sapphires are one of the most popular and versatile gemstones available. The deep blue color of sapphires evokes sophistication and elegance. Their color ranges from light blue to deep, rich blue, making them adaptable for any outfit. Sapphires are often associated with royalty and are considered a symbol of wisdom and good fortune. Whether you choose a sapphire pendant or bracelet, you'll love the timeless elegance that this gemstone brings to your look.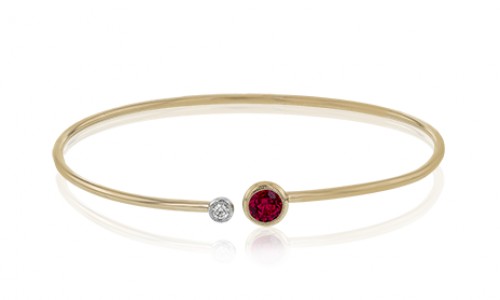 Ruby Red
Rubies are known for their passionate red hue, making them one of the most eye-catching and fiery gemstones. Ruby jewelry is the perfect accessory for anyone who wants to make a statement. All ruby jewelry, such as this ruby bracelet, will turn heads. Rubies are also associated with love and passion, making them a beloved choice for summer outfits. Their deep red color is perfect for adding a touch of drama to any outfit, and their fire and brilliance make them standout gemstones.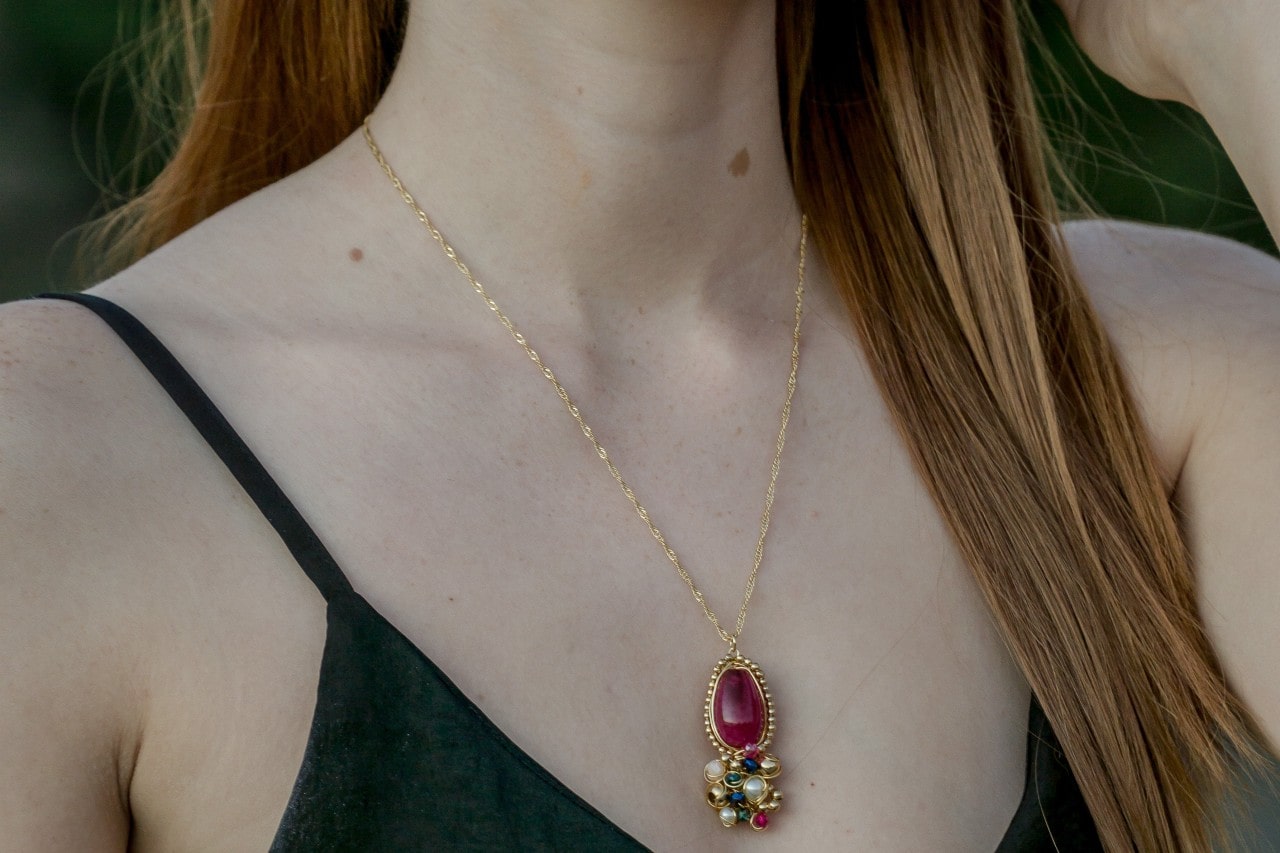 Browse Gemstone Jewelry at Aucoin Hart Jewelers
Aucoin Hart Jewelers is the finest place to buy fashion jewelry in New Orleans because we offer a wide variety of high-quality jewelry at affordable prices. Our expert team of jewelers has over 70 years of combined experience in the industry and can help you find a beautiful piece of gemstone jewelry for any occasion. Our Metairie jewelry store has everything you need to be fashionable. We also offer custom jewelry design services, so you can create a one-of-a-kind piece that's right for you. Reserve an appointment with us today for a more personalized experience.