Top 6 Must-See Pieces from Penny Preville
February 18th, 2021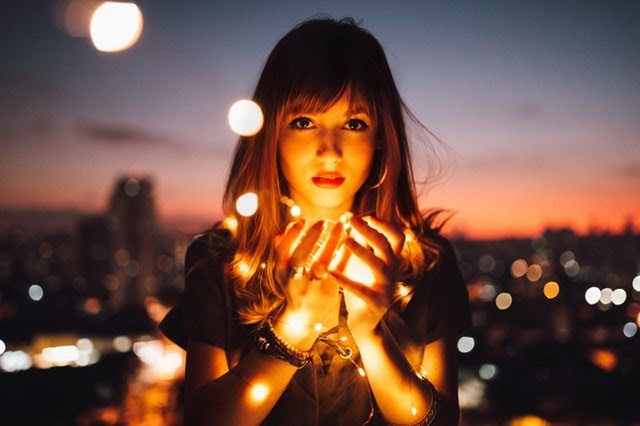 Penny Preville launched her brand and designer collection in the mid to late 1970s by creating her signature new-vintage looks. She was compelled to design fine jewelry that was romantic and fit a modern lifestyle with nods to her favorite aesthetics from past decades. To this, the designer has stayed true.
Femininity, luxury, and intricate detail are at the heart of Penny Preville's designs. Follow in the footsteps of women like Jennifer Lawrence, Nicole Kidman, Oprah Winfrey, and Sarah Jessica Parker by incorporating these dreamy designs into your wardrobe. Get ready to rock these styles with our styling tips below!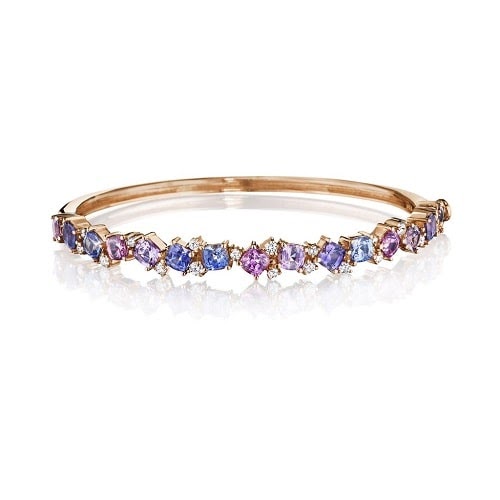 Watercolor Bangle
Dive into a gradient of light blues and purples with the Watercolor Bangle by Penny Preville. Expressing its vivid hues in a delicate manner, this bangle is a dynamic choice. The clustered sapphires are accented by colorless diamonds for a look that emits a truly mesmerizing aura.
Styling Tip:Romantic Evening. Pair this bangle with a purple or blue flowing romper. Wear strappy shoes that match your skin tone. Add rose gold drop earrings to heighten the luxurious look.

Starburst Stud Earrings
Draw everyone's attention with the trending Starburst Stud Earrings. Mimicking a supernova, these studs are crafted from rose gold and transfixing diamonds. Grab these earrings fast, because abstract and bold shapes are trending for 2021.
Styling Tip:Gallery Event. Match the Starbursts studs with a delicate, one-button blazer, close-fitting pants, and ankle strap stilettos—all white.

Art Deco Dangle Earrings
Feel sophisticated and bold in these dramatic Art Deco Dangle Earrings. Let your hair down with these dangling beauties, brimming with geometric shapes and white diamonds. Dress to impress for a party or wear them to a high fashion event.
Styling Tip:Impress and Party. Style a mauve mini dress with the rose gold or white gold Art Deco Dangles. Finish the look with strappy, metallic mauve heels.

Stardust Pendant Necklace
If you are on the hunt for a refreshing diamond necklace, meet the Stardust Necklace. Feel the white gold cable chain drape around your neck and down your chest. Let the round, marquise, oval, and pear shape diamonds enchant.
Styling tip:Moonlit Adventure. Pair this pendant necklace with a silk black dress that features a plunging neckline.
Lace Chain Necklace
Easily become a staple piece in your jewelry collection, relish the yellow gold and subtle diamond accents of the Penny Preville Lace Chain Necklace. The floral accents and convex designs give this bold yellow gold piece a delicate and feminine touch.
Styling Tip:Leisurely Hangout. Style this necklace with a comfy white button-down and equally comfy jean shorts. You can pair it with a yellow gold ring or yellow gold stackable bracelets.
Secret Garden Ring
Be exceptional and sweet in this Secret Garden Ring. This fashion ring stuns during the golden hour. Envision yourself in a garden amongst the gold leaves and diamond dew drops. As the eight diamonds glimmer, the simple floral motif adds a feminine touch.
Styling Tip:Garden Party. Pair with a long-sleeved emerald green dress. A dress with billowing sleeves and skin-tight cuffs makes you an even dreamier vision in emerald.
Are You Ready For More?
Find all the pieces mentioned above and more from Penny Preville at Aucoin Hart Jewelers. Our beautiful jewelry is only the beginning. Expect unparalleled customer service and unbeatable prices when you shop at Aucoin Hart in the Greater New Orleans area today!