Top Tips For Planning a Fall Proposal
October 5th, 2021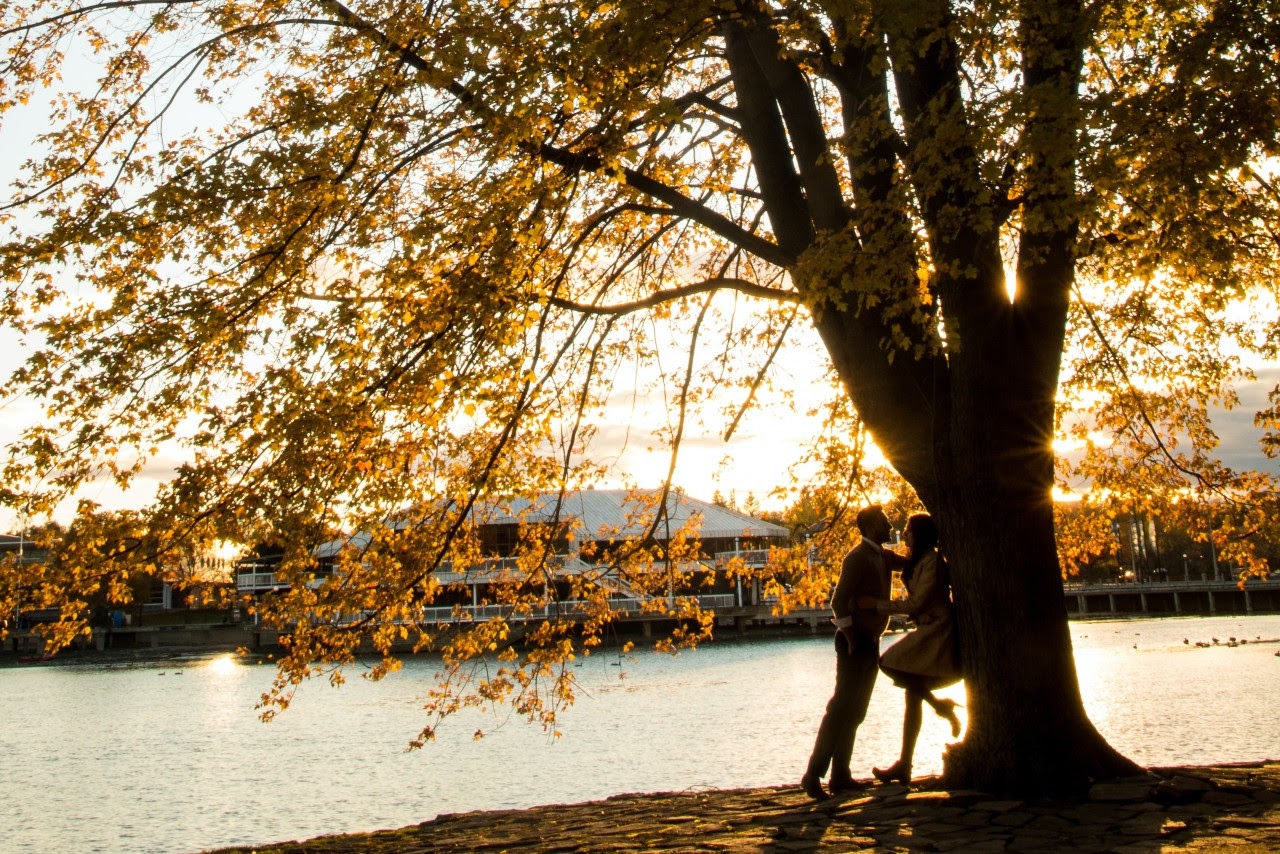 As the days grow shorter and pumpkin spice fills the air, we become surrounded by beautiful colored leaves and an abundance of apple orchards. This romantic season inspires us all to snuggle up with our darlings and appreciate the moments where time seems to stop just for us.
Many feel encouraged by this energizing season to take the leap and propose to their partners. Here are our favorite ways to spice up a romantic fall proposal, fit for a queen.
A Weekend Getaway
If you and your partner love adventure, consider planning a weekend getaway to your favorite campsite. Fill the weekend with nature walks, reading with a view, making s'mores by a crackling fire, and cozying up to the one you love. Find a time that feels right to get down on one knee and ask that all-important question. If you know your partner wants her "yes!" moment captured, plan ahead with an engagement and wedding photographer. Predetermine where you hope to pop the question and your photographer can hide away out of sight to snap the perfect shot.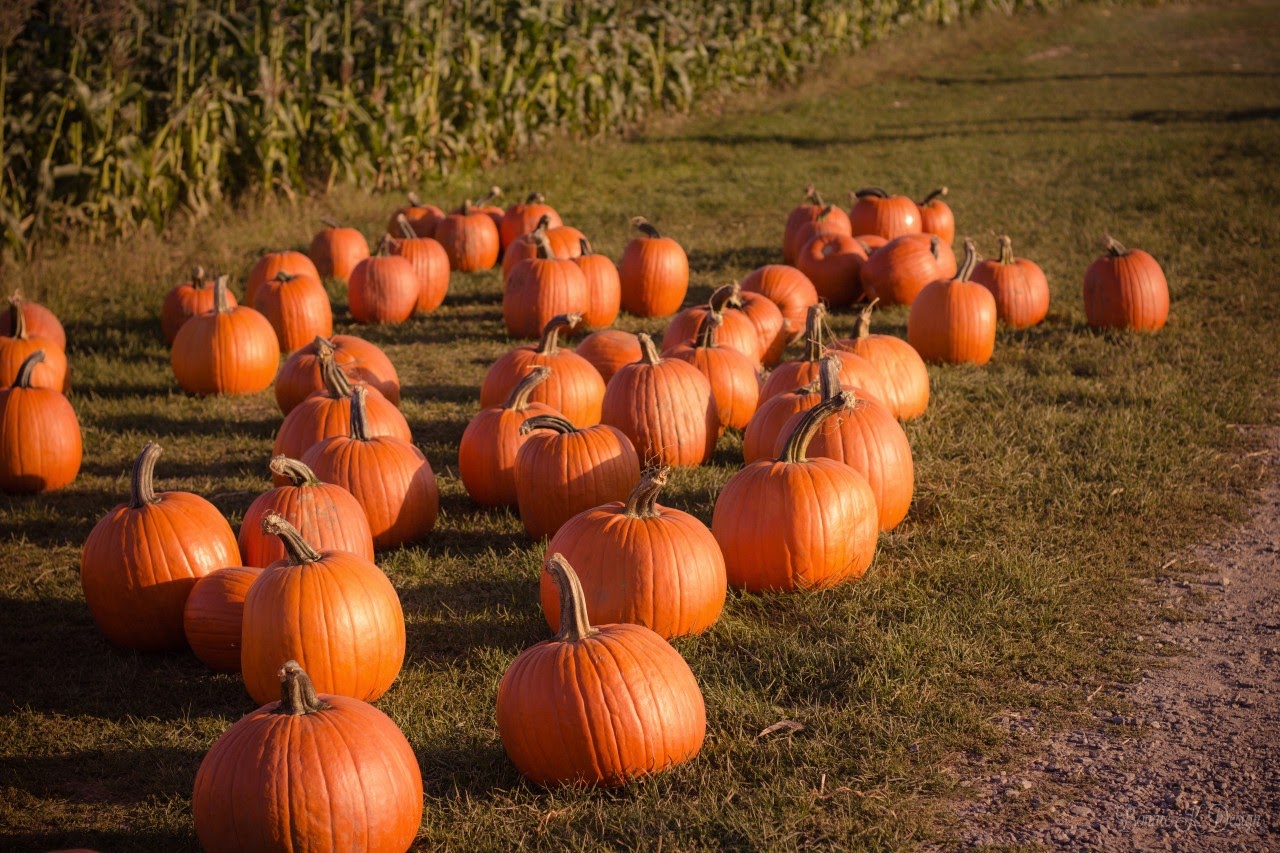 Jack O'Lantern Fun
Carving pumpkins is a truly iconic fall activity and one that can develop into a yearly tradition for you and your significant other. Make a day of searching for funky gourds at the patch and bring them back for a pumpkin carving competition. Pick up some delicious fall treats on your way home to keep spirits high and moods up.
For the fun and goofy couples, turning jack-o-lantern carvings into a romantic proposal makes an adorable story to tell your friends and family. Consider getting creative and surprising her with the message "Will You Marry Me?" carved into your pumpkin. Or opt for a battery powered candle where you can place the exquisitely selected engagement ring, stunningly waiting for her to peek inside and find her surprise.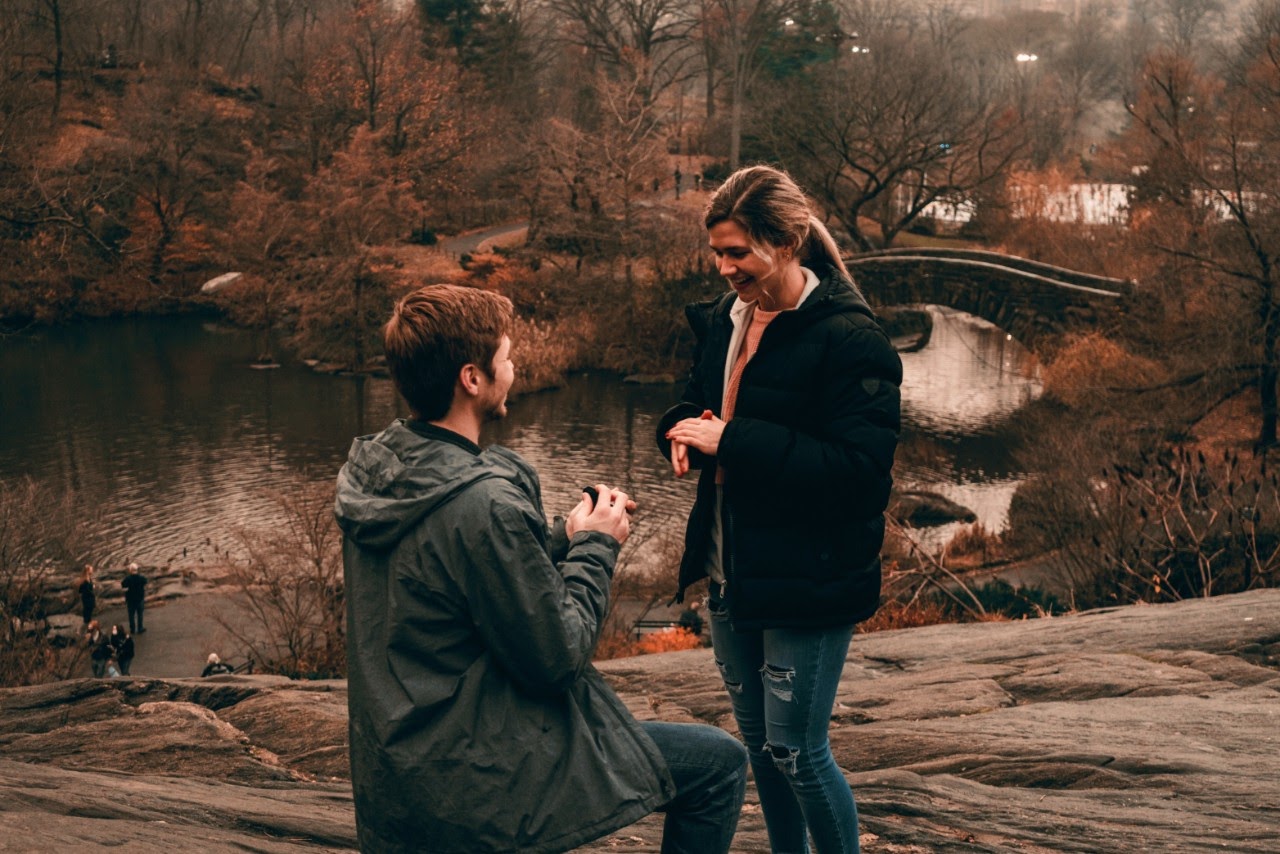 Host a Friendsgiving
Another undeniably key element to fall is the glorious feast that is Thanksgiving. Whether you and your love live far away from family or you both simply feel closer to your found family, hosting a Friendsgiving can set a wonderful scene. With everyone dressing their best, making memories and devouring scrumptious fall flavors, the mood will be expertly set for a proposal without risk of tipping anyone off.
If you choose to let any friends in on your plan, use them to your advantage to ensure your moment is caught on camera. Once she giddily says that coveted yes, you'll already be primed to jump right into celebrating with all of your nearest and dearest.
A Halloween Surprise
For couples who love Halloween and all things spooky, we suggest a humorous Halloween surprise. When the time comes for costumes, be it for walking around the night of or celebrating at a festive costume party, go off script and dress in your best suit or tux. Your partner will, naturally, question your attire, which will be when you inform her that you chose to dress up as a groom this year! At this point you can pop the question and offer her that stunning ring. She'll definitely be surprised and you'll both have a sweet and hilarious story that speaks true to your relationship.
Explore a Winery
Wineries already set a glorious, romantic scene for an intimate date. Enjoy the cool, fall weather outdoors as you and your love explore acres of countryside and taste delicious, local wine. If your partner has an affinity for the finer things in life, she'll love the luxurious experience of being pampered at a winery.
If you know your partner would want to celebrate with friends and family the moment she's engaged, invite your loved ones to meet you at the winery. Once you've found a serene, secluded corner with a stunning view to pop the question, have your group join you for a day of laughs, photos, and great wine.
Let Aucoin Hart Guide You in Planning Your Proposal
Aucoin Hart is not only devoted to helping you find a dazzling engagement ring, but will happily assist in planning your big moment. We'll share our expertise in creating the most memorable day between you and your partner, directing you towards the best local spots, well-known photographers, and ways to incorporate aspects unique and special to your relationship. Stop by our showroom in Metairie, or make an appointment to meet with one of our proposal experts.