Watches To Get Back Outside With
March 20th, 2022
As you begin taking up your warm-weather pastimes again like hiking, biking, camping, swimming, you will need a watch that can go with you and serve its functions unencumbered. The watch you wear on your outdoor excursions will need to meet different requirements than the one you wear to the office. We have put together a guide to the watch characteristics that will best suit your adventure needs.
Battery Type
If you are embarking on a long hiking or camping trip, you will need a watch that you will not need to charge or replace the battery. A smartwatch won't do you much good once its battery is depleted. The best types of watches for these sorts of outings are automatic, or self-winding watches. These glean energy from the natural movements of the wearer's wrist.
A timepiece like this sterling silver automatic watch can be trusted to last throughout your trip while providing precise timekeeping and more. You will never have to worry about going without the complications a piece like this provides.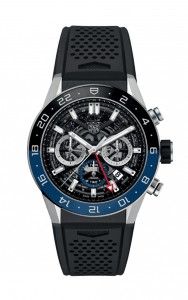 Durability
Perhaps one of the most important aspects of an outdoor watch is its ability to stand up to rough wear. Steel is the metal most commonly used in watches, and for good reason. This incredibly strong metal is highly resistant to scratches and scuffs as well as corrosion.
A steel timepiece will serve you well and for a long time. Choose a piece like this stainless steel watch with a scratch-resistant sapphire crystal for added durability.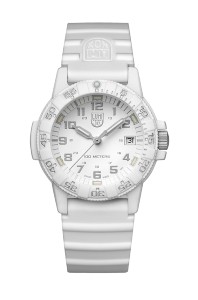 Waterproofing
When you are in the great outdoors, water damage is an ever-present threat to a mechanical piece like a watch. It is essential that you find a watch that is highly waterproof. There are plenty of options for those whose hobbies include swimming and diving. Not only are these timepieces water-resistant, but they are also resistant to the immense amounts of pressure that come with being deep underwater.
Fortunately, there are so many waterproof and diving watches available that you do not have to sacrifice style when purchasing one. This gorgeous white carbon compound watch with silicone strap by Luminox can sustain function up to 330ft underwater.
Comfortable, Wear-Resistant Straps
Another highly important element of your watches that you will need to consider in an outdoor performance watch is the strap. An ideal watch strap will be durable yet comfortable, moving with your body. Rubber, silicone, and nylon straps are all great options that will allow you to go confidently into your next expedition.
The nylon strap on this stainless steel TAG Heuer watch will allow the wearer to be free of any worries about damaging their watch strap. They will also have a much better range of motion and comfort.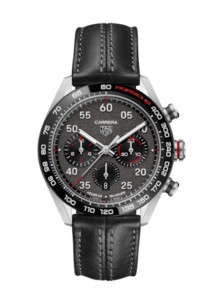 Complications
Lastly, you will need to consider what watch complications will best serve you and your outdoor activities. There are a large variety of complications any watch can have. For hiking, biking, camping, and such pursuits, you might want your watch to have a compass complication.
For long-distance travel, a Greenwich Mean Time complication could come in handy as it allows you to view multiple time zones at once. This 44mm self-winding watch features this incredibly helpful complication.
Shop Sports Watches at Aucoin Hart Jewelers
At Aucoin Hart, we are committed to quality and style. Since the foundation of our company, we ensure that everyone that walks through the doors of our Metairie jewelry store finds an exquisitely crafted piece that they will enjoy for a lifetime.

Our highly trained and experienced staff are passionate about this work and are always prepared to guide you through our selection of sports watches, engagement rings, fashion jewelry, and more. Request an appointment to meet with us in our pristine showroom, or browse our inventory online.