Watches with Diamond Accents to Be on the Look Out For
January 20th, 2022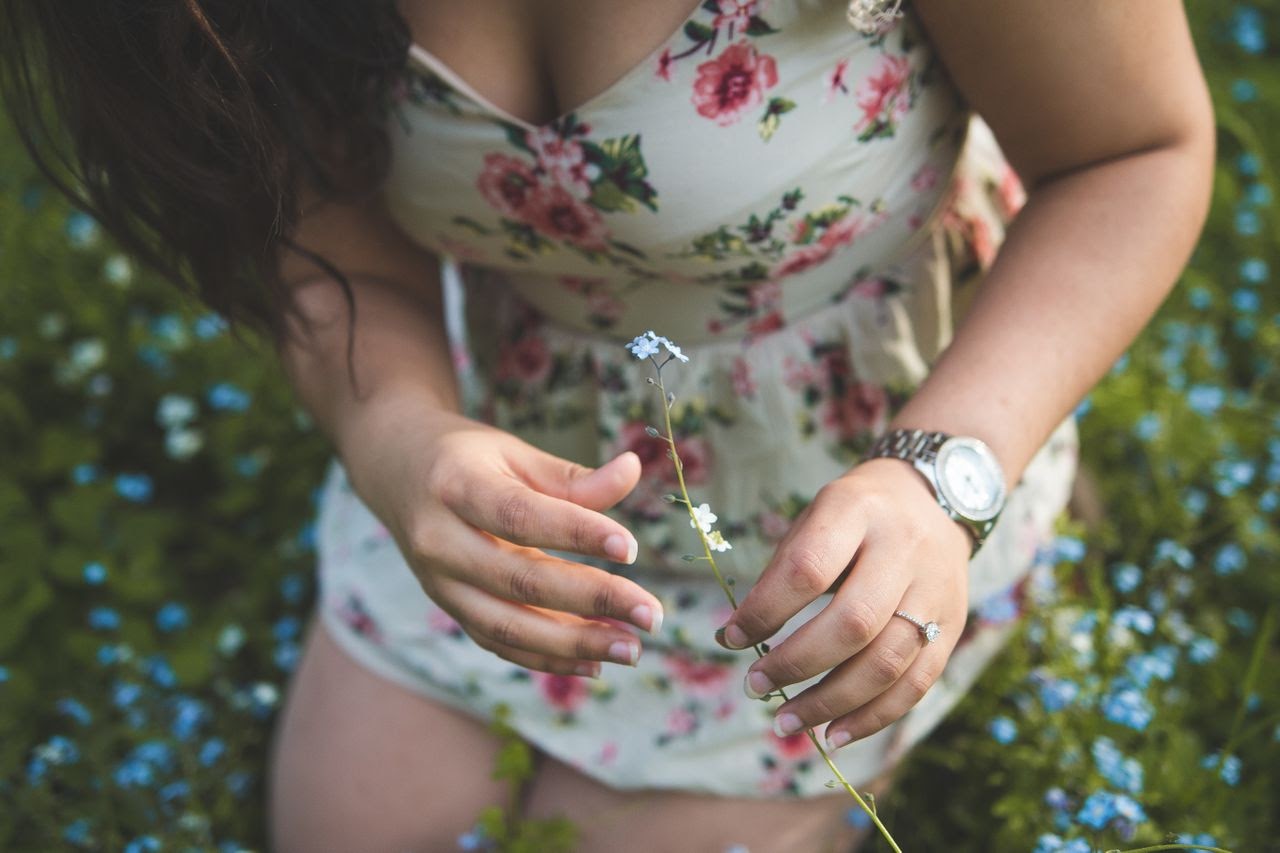 The diamond is virtually universally recognized as the world's superior gemstone in radiance and beauty. This makes it an elegant watch adornment, whether set into the bezel or clustered under the crystal. Learning more about different diamond accents can help you determine the style that works best for you. We've put together an article detailing all the things you should know about diamond accented watches, their particular allure, and how to differentiate between types.
Why Are Diamond Accents Popular'
Why go with diamond accents over another type of design or gemstone? Diamonds are brilliant yet versatile, adding an air of sophistication and finesse to any piece. They exhibit unmatched levels of radiance and hardness, not to mention their spectacular origins.
Diamonds are naturally occurring rocks formed by millennia of intense heat and pressure beneath the earth's surface, making them a rare and exceedingly valuable gemstone. Timepieces outfitted with diamonds exhibit precise craftsmanship achievable by only the finest artisans and metalworkers.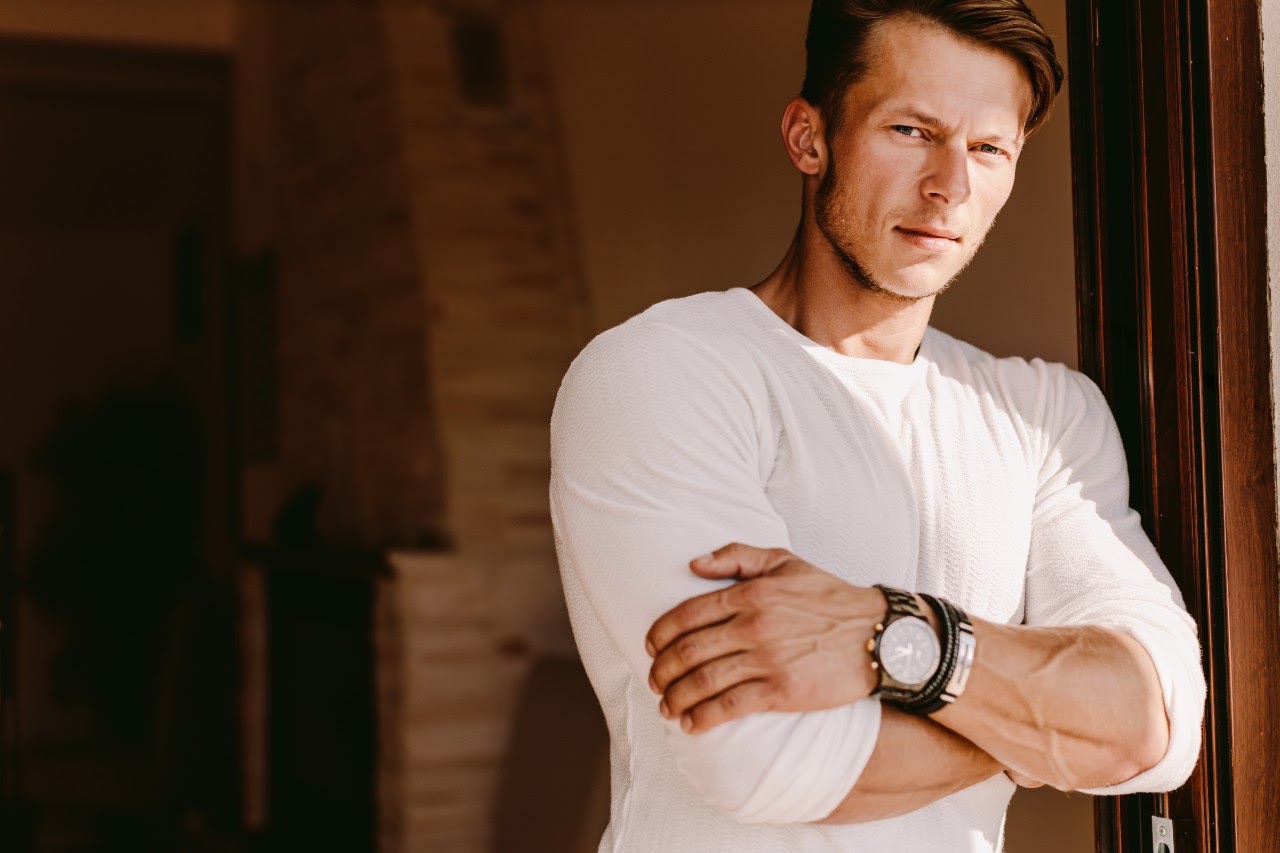 Different Types of Diamond Accents
Diamond accents vary in size, shape, and quality. These dainty stones are set carefully to transform each timepiece into an elegant, heirloom-worthy piece of jewelry.
Designers and craftsmen painstakingly arrange the sparkling markers in a manner that enhances the creator's visions and sharpens the overall design. Here are a few diamond accents every watch lover should keep in mind.
Baguette Cut for Unbridled Radiance
The baguette cut originated during the art nouveau and art deco eras. This cut was a daring designer offering something modern and fresh to those seeking something other than traditional round cuts. The cut is named after the popular type of french bread with a similarly elongated shape. When the baguette cut is rendered well, it delivers a magnetic flourish refracted light.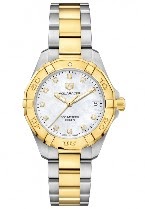 Round Cut for Timeless Refinement
One of the oldest and most popular cuts, a round cut allows for a wide variety of settings and customization options. Diamond cutters use complex theories involving light behavior and advanced mathematics to achieve clean, brilliant cuts and round diamonds have undergone this process more than other types of cuts. This means that jewelers have a lot of experience manipulating and experimenting with round diamonds, leading to an abundance of unique and elegant diamond jewelry on the market.
This Tag Heuer Quartz Watch offers round cut diamond accents set into a rotating bezel and features a stunning dial set with mother of pearl.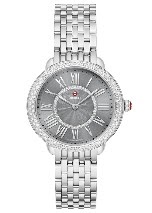 Dial Diamond Accents for Bold Brilliance
The dial is often called the face of the watch. The open, flat surface allows plenty of area for designers to experiment with diamond placements. Some luxury timepieces feature diamonds in place of the indices or numerals. The possibilities are truly endless.
This Raymond Weil Toccata Watch features a stainless steel bezel securing a diamond-accented dial. Round diamonds layered in gold replace the hour markers for timeless radiance.
Discover Elegant Diamond Accented Watches at Aucoin Hart Jewelers
At Aucoin Hart, we are committed to providing unrivaled customer service and industry expertise to the greater New Orleans area, priding ourselves in our top-of-the-line timepiece selection. Family-owned and operated, our expert staff includes graduate gemologists, master jewelers, award-winning designers, and GIA-educated sales associates. Visit our Metairie jewelry store, to start on the path to unbridled elegance.