Winter Necklace Trends to Look for This Season
December 15th, 2022
Necklaces are a timeless accessory that can level-up any casual or formal look. Transform your cozy, casual sweater looks into a chic, one-of-a-kind ensemble using this season's en vogue necklaces. Many of these fine pieces can be worn individually as a standalone accessory or layed together for a visually-interesting and more expressive aesthetic, allowing for an abundance of styling options. Explore your creative freedom with these four winter necklace trends that our team at Aucoin Hart has put together.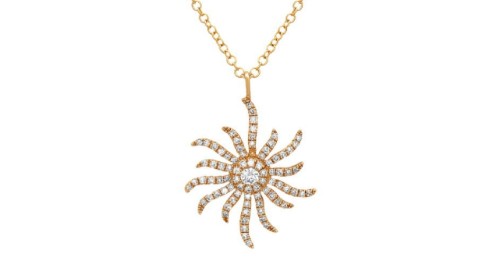 Be the Star with Celestial Pendants
The word "celestial" refers to the sky and outer space, and designers have revolutionized these well-known and loved emblems with eye-catching diamonds and bold, larger-than-life designs. Pendants with intricately designed moons, stars, and suns add an elegantly ethereal touch to your style.
Aucoin Hart Jewelers' exclusive in-house collection features a striking, 14k yellow gold sun fashion pendant thoughtfully adorned with brilliant round diamonds to warm up your wardrobe. This piece is daring and adventurous, making it a spectacular statement piece. For those who prefer other cooler-toned metals, this pendant is also available in 14k white and rose gold.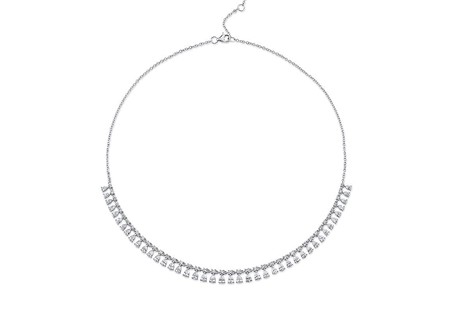 Choose Easy Chic with Chokers
Choker necklaces are making a sudden comeback as 2022 wraps up, but they are much different from the wildly popular grunge style you may remember from the 90's. Choice designers have transformed this style into pieces that easily add effortless elegance, whether you are accessorizing your formal evening gown or your favorite white tee and jeans. Many of these modern chokers are embellished with exquisite diamonds that catch the light and sparkle radiantly as you walk into any room.
This dazzling yet minimalistic choker from Shy Creation's Colette collection features petite pave-set diamonds with cascading details on the front of the choker. To enhance the eye-catching sparkle, this lobster-clasp necklace is made with 14k white gold.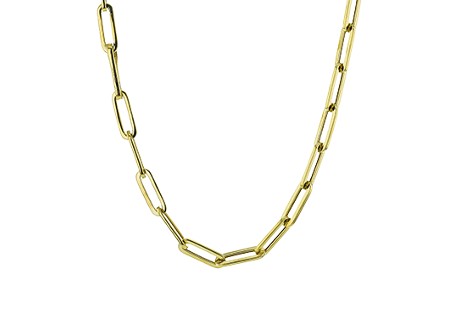 Layer Your Favorite Pieces with Paper Clip Chains
Resembling paper clips linked together like a chain, designer paper clip chains are a sleek yet tasteful layering piece that have gained significant relevance in recent months, and can elevate the beloved pendants already in your jewelry box. Layering necklaces creates harmony within your put-together look that expresses your one-of-a-kind style.
Simon G.'s take on this trend features a simple yet luxurious 18k yellow gold paper clip chain in their signature SG collection. This piece can be easily paired with a longer yellow gold pendant, perfectly enhancing the overall appearance. You can also pair this paper clip necklace with your favorite sterling silver piece for a flattering contrasting look.
Add a Pop of Color with Your Birthstone
Personalization has steadily become more and more popular this year and the trend is not slowing down as we head into 2023. Birthstone jewelry adds a uniquely personal and vibrant touch to your everyday style. Some birth months have multiple birthstones assigned to them, so those born in these special months are given more variety to choose from.
For those born in February, Marco Bicego's Africa Boules gemstone necklace collection features a dainty 18k yellow gold chain necklace with a petite yet stunning amethyst pendant. This collection also offers similar necklaces for other birthstones.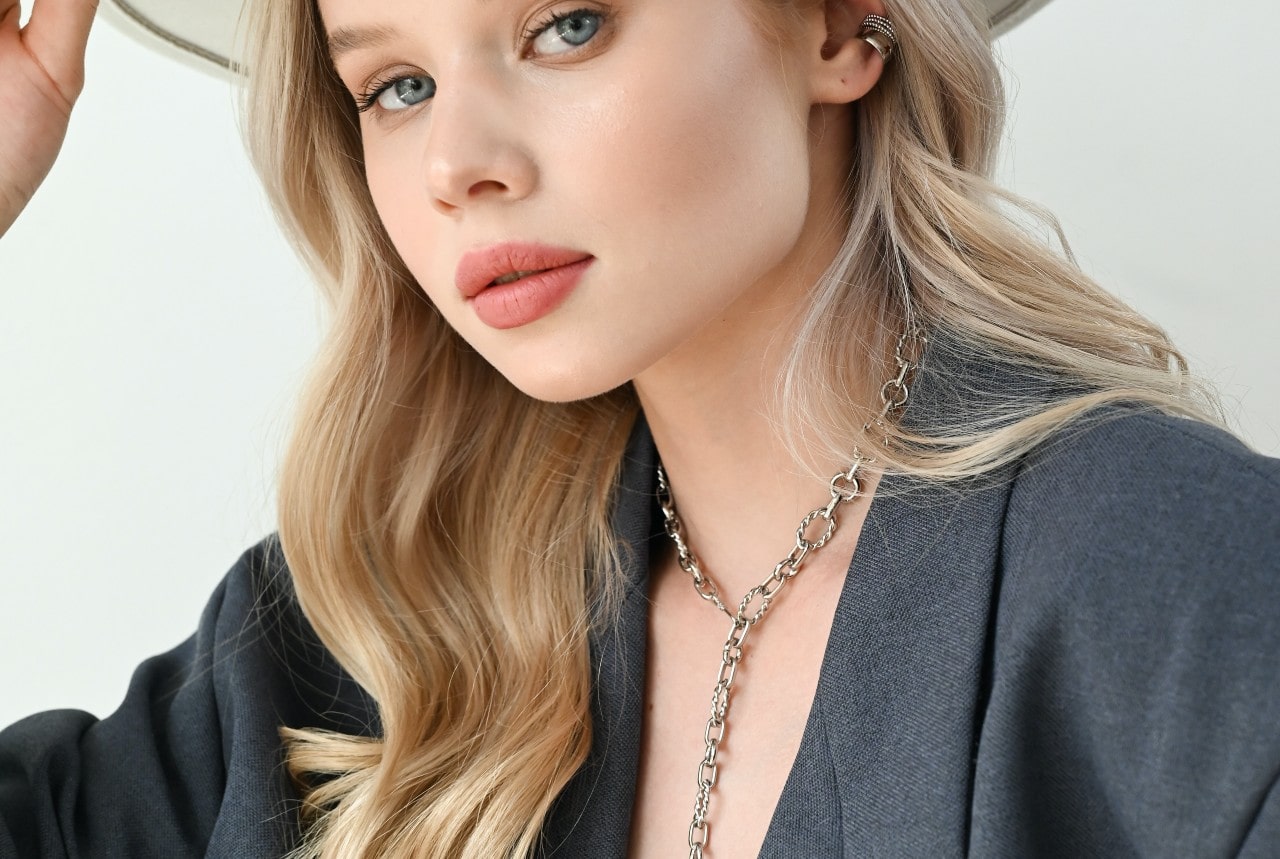 Shop Necklace Trends at Aucoin Hart Jewelers
Louisiana made and Louisiana proud, Aucoin Hart Jewelers is committed to providing high-quality selections from top luxury designers while giving our customers outstanding service, inside and outside of the store. As a family-owned and operated business, we are here to happily assist you with all of your jewelry needs, whether you are holiday shopping or preparing to pop the big question.
This season and beyond, we offer a number of complimentary services, including gift wrapping, jewelry cleaning, consultations, and free shipping on qualifying online orders. Visit our store in Metairie, Louisiana or request an appointment with one of our in-house experts to begin your shopping journey with us.